Bomb Scare Evacuates Elko County Court House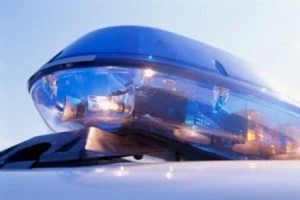 ELKO, Nev. (AP) — Sheriff's deputies shut down the Elko County Courthouse for a couple of hours after a bomb scare but didn't find any explosives. The courthouse complex was evacuated and neighboring streets closed after a 911 dispatcher received the bomb threat about 3 p.m. Monday. State troopers, city and tribal police joined in a search of the building.
Undersheriff Clair Morris told the Elko Daily Free Press  they used bomb-sniffing dogs but found nothing suspicious. The area was declared safe and streets reopened shortly after 5 p.m. The downtown road closures affected about six square blocks around the courthouse.