Elderly Man's Body Found in N. Idaho River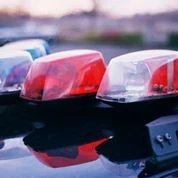 OSBURN, Idaho (AP) — Police in northern Idaho say a body found in the Coeur d'Alene River near the town of Osburn is likely that of an 82-year-old man reported missing several weeks ago.
Shoshone County Sheriff Mitch Alexander tells the Coeur d'Alene Press that identification belonging to Warren Peter Trexle of Wallace was found on the body. Alexander says an Osburn resident spotted the body in the river on Thursday. Alexander says an autopsy is planned. He didn't give a cause of death.