Idaho Falls Man admits to Crashing Car with Wife and Child Inside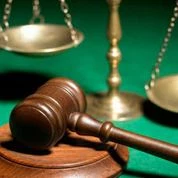 IDAHO FALLS, Idaho (AP) — An Idaho Falls man who intentionally drove his vehicle off the road with his wife and infant child inside has pleaded guilty to felony injury to a child.
The Post Register reports that 19-year-old Nathan Ward made the plea Wednesday in 7th District Court. Police say that Ward in June crashed his 2000 Dodge Caravan into a fence and irrigation canal. Authorities say his wife and child received minor injuries. Ward is scheduled to be sentenced Aug. 28. He faces up to 10 years in prison.