Idaho Fish and Game Oppose White Clouds Monument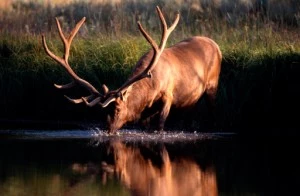 SALMON, Idaho (AP) — The Idaho Fish and Game Commission is opposing the proposed Boulder-White Clouds National Monument for fear of losing control of wildlife management in the 592,000-acre area. The decision last week during a meeting in Salmon was unanimous. The Times-News reports that the commission approved a letter opposing the monument to Gov. C.L. "Butch" Otter and the Idaho Congressional Delegation. It was supported by several area hunters but drew immediate criticism from sportsmen's groups who long have promoted the monument as a way to enhance habitat for hunting and fishing opportunities under Fish and Game control.
Commission Chairman Fred Trevey of Lewiston says without state sovereignty there won't be any meaningful hunting, fishing and trapping in the proposed monument area.