North Idaho County's Jail Plan Unconstitutional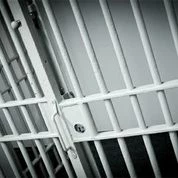 COEUR D'ALENE, Idaho (AP) — Kootenai County's plans to lease a new jail are on hold. The Coeur d'Alene Press reports a district judge ruled Friday a lease agreement between the county and Rocky Mountain Corrections is unconstitutional. Under the plan, the company would build a jail and the county would lease it to relieve its overcrowded 327-bed facility. The Idaho Constitution prohibits counties from entering into debt for longer than a year without a public vote. Voters had rejected jail bonds three times previously.
That created the need for a non-appropriation clause to allow the county to terminate the lease at the end of the budgeting period without further obligations. But Judge John Stegner says the county would still be required to pay whether it wants to or not under the lease agreement.