Prosecutor Won't Charge Teens in Deadly Shooting Accident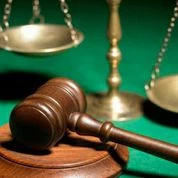 BURLEY, Idaho (AP) — Cassia County authorities say no charges will be filed in the recent shooting death of a 16-year-old Burley boy. Prosecutor Al Barrus said Thursday that a group of people were cleaning some guns after a day of shooting on Nov. 2 when one of the weapons discharged.
Ryan J. Willes was struck in the neck and suffered fatal injuries. Barrus tells The Times-News that after reviewing the evidence and the police report they determined it was a tragic accident.