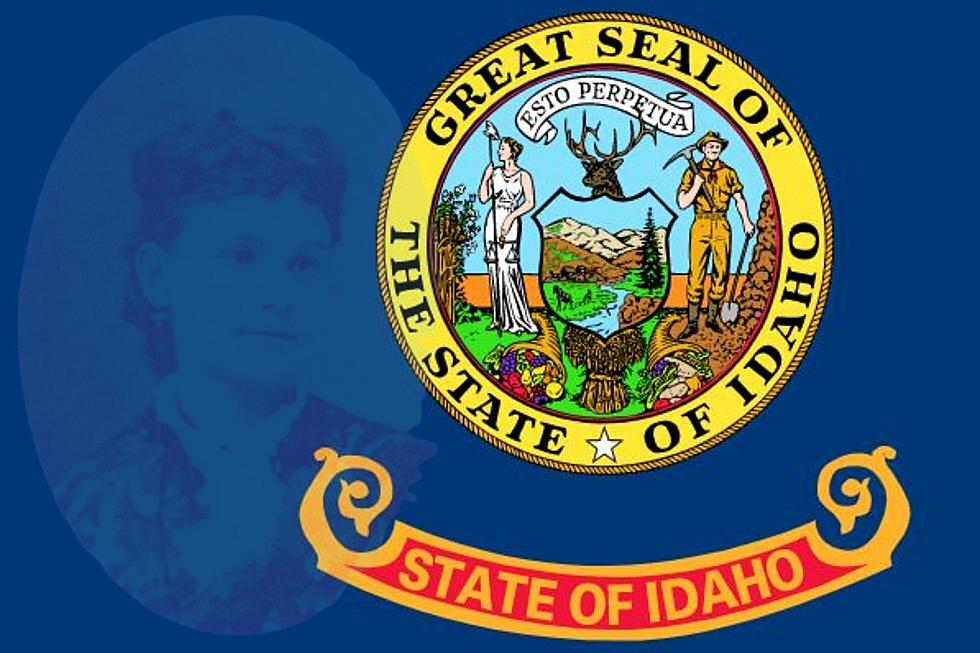 Do You Know the Meaning Behind Idaho's State Seal?
Photo Credit: The State of Idaho // World Population // Canva
Artist & Scholar Emma Edwards Green
Idaho icon Emma Edwards Green remains the first and only woman to design a state seal for the United States of America.
It was March 14, 1891, nine months after Idaho had joined the Union, when the Idaho State Legislature adopted Emma Edward Green's design for state's Great Seal. The unanimous winner of the state seal design contest held by Idaho's first legislative body, the talented woman bested artists from around the nation.
Brimming with symbolism and color, Green sought to create a seal as vibrant as Idaho's history and sense of patriotism. From Women's Suffrage, to the plight of Idaho's working man and more, Green's design encompassed a level of symbolism rarely seen in state seals of the time period.
This is why, more than 130 years later, Green remains a distinguished and beloved Idaho icon. To this day, Green remains the only woman to have designed a state seal.
---
📱 Return to 1890 & see Idaho through the eyes of Emma Edwards Green!
The Cool Explanations Behind Every Symbol on Idaho's State Seal
📜 Scroll on for a gallery featuring in-depth explanations from Emma Edwards Green on the symbolism of the Idaho state seal!
Idaho's WWII Bomber Crash Site You Have to Hike to Get to
11 Incredible Facts on WWII's D-Day & the Greatest Generation
6 Creepy Idaho Legends That Will Keep You Up at Night
Scroll on for a gallery of urban legends that have been passed down from one Idaho generation to the next.
More From News Radio 1310 KLIX