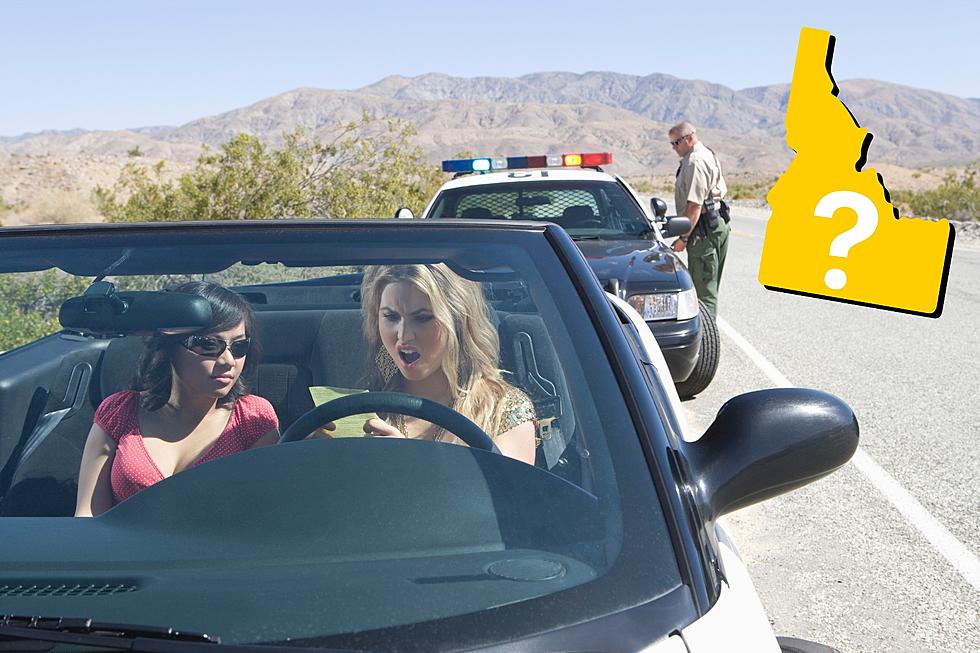 Can You Legally Go 10 MPH Over the Speed Limit in Idaho?
Canva
As Idaho (more specifically the Treasure Valley) grows, getting where you want to be could take longer than it did five, ten or fifteen years ago. If you find yourself running late, is there ever a case where you can legally put the pedal to the metal? 
This may be the perfect time to look into this question because Idaho lawmakers are considering passing a law allowing parents or a qualifying guardian to act as their teen's Driver's Ed instructor. We're sure there are some parents that would do a great job in this role, but it could open the door for some families to pass down some "unofficial rules of the road" to the next generation that might not be legal. 
We asked around and some of our listeners said their parents told them that California stops, a rolling stop at a stop sign or red light, were actually legal in Idaho. Others think it's absolutely illegal to turn left on red. (It's not. More on that here.) But the most common rule young drivers "learned" from their parents before going through official driver's ed training was the belief that it's totally legal to exceed the posted speed limit by 10 miles an hour if conditions/traffic allow. 
We've lost track of how many times we've been going the posted 65 mph on the freeway and had drivers blow past us like we were standing still. We'll also fully admit that while we're more likely to follow the rules on the freeway, we've been known to push the speed limit on Parkcenter.
Since we all do it, we decided to look into if it's ever legal to speed in Idaho and as it turns out our laws are a bit different from other states in the country. 
Is it Legal to Go 10 MPH Over the Speed Limit in Idaho?
We wish this was a simple yes or no answer, but it's a little more complicated than that. In 2017, Idaho passed a law that allows drivers to speed up to 15 MPH over the speed limit but only in a very specific situation. The law reads: 
"Subject to all other applicable motor vehicles laws, a driver of a passenger car, motorcycle or pickup truck, not towing any other vehicle, may exceed the posted speed limit by up to fifteen (15) miles per hour while passing another vehicle traveling at less than the posted speed limit, in order to safely pass the vehicle.." 
There are two important stipulations right there. You have to be in a vehicle that's not towing something and the car you're passing has to be going UNDER the posted speed limit. 
It goes on to explain that this law ONLY allows you to pass on a two-lane road where the lanes are traveling in opposite directions. It also ONLY applies to roads where the speed limit is at least 55 MPH or greater. You CANNOT use this law to speed in construction zones. You must get back in the right lane and slow back down to the speed limit after safely completing the pass. 
What are the Penalties for Speeding in Idaho?
Other than the very specific situation listed above, it is illegal to speed in Idaho. Getting caught for speeding can be costly too. According to the most recent Infraction Fee Schedule from the State of Idaho, these are the fines for speeding violations:
Speeding 1-15 MPH over the speed limit: $90

Speeding in a construction zone: $106.50

Speeding 16 MPH or more over the speed limit: $155

Speeding in a school zone: $156.50
Speeding will also get points added to your license. If you accumulate 12-17 points in any 12-month period, your license will be suspended for 30 days. Rack up 18-23 in any 24-month period, you'll be asking friends for rides for 90 days. End up with 24 or more in any 36-month period? Hopefully, you've budgeted for Uber rides because your license will be suspended for six months.
According to a document uploaded by the Idaho Transportation Department, point violations for speeding include:
Speeding 1-15 MPH over the speed limit: 3 points

Speeding in a School Zone: 3 points

Speeding in a work (construction) zone: 4 points

Speeding 16 MPH or more over the speed limit: 4 points
The decision to drive over the speed limit is one that's up to the individual driver. We know you do it. We do it too. But now you have a refresher course on what the penalties are if you get busted! Drive safe!
KEEP READING: 9 Moving Violations That Do the Most Damage to Your Idaho Driving Record
According to the Idaho Transportation Department, these are the 9 moving violations that can lead to 4 points being added onto your license.
10 Bad Driving Habits That Could Get You in Trouble With the Police in Idaho
5 Most Annoying Stoplights in the Treasure Valley
We polled our listeners and according to YOU these are the five most annoying stoplights in Ada and Canyon County.
More From News Radio 1310 KLIX