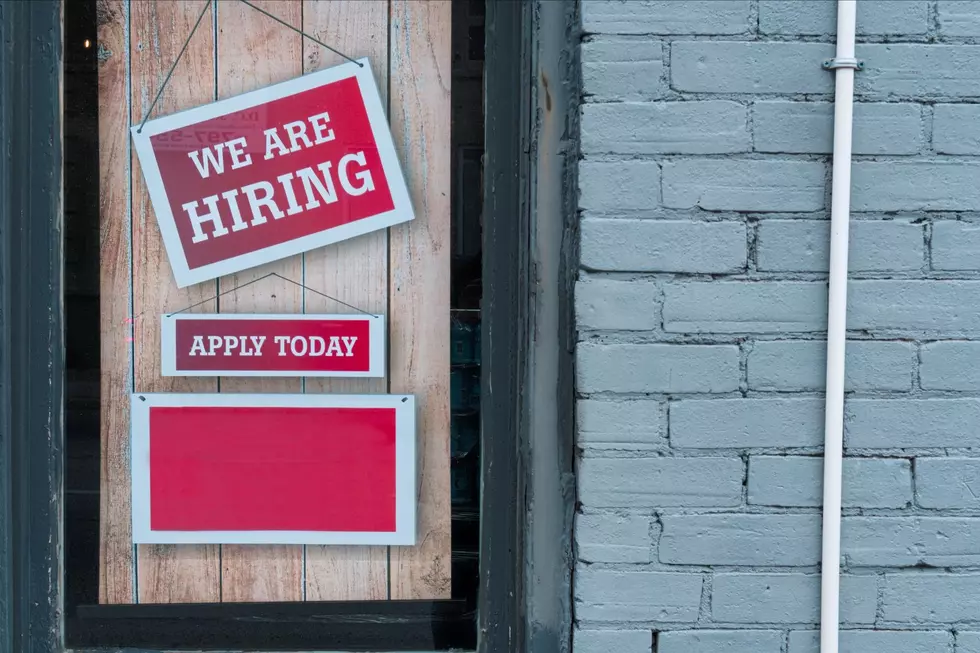 Why 'Now Hiring' Signs Might Be Lying to Potential Employees in Twin Falls
Credit: Eric Prouzet on Unsplash
The calendar has turned to May which means school will soon be ending and many of the college students and high school students in the area will need a summer job. Perhaps you will need one to escape your kids or to pay for the expected rise in gas prices this summer. There are many businesses in the area with 'help wanted' signs in their windows, meaning that there should be plenty of options and no problem getting interviews and eventually finding a job. That may not be the case though, as some of these 'now hiring' signs may not be what they seem and could be lying to potential employees and even customers.
Businesses Hiring in Twin Falls
There are plenty of places with 'now hiring' signs in Twin Falls and while some are legit, not all of them appear to be. Having spoken to many residents in search of jobs and some coworkers' children, many people are applying for these openings, but not many seem to be getting interviews or getting hired. It could be a coincidence, but it seems odd that after these people are interviewing the signs remain up and the postings remain online. There is a conspiracy theory that there is a hidden agenda behind these signs and postings, and the more you think about it, the more it makes sense. As my coworkers' children continue to look for jobs and other residents, the search may continue longer than they expect, despite so many jobs appearing to be open. 
Why Jobs Aren't Hiring in Twin Falls
Despite the signs, one of the reasons so many jobs seem unfilled is that some think it is a decoy hiring sign. With customer service seeming to have dipped all across the country, there is a theory that these signs are used to give businesses an excuse. When customer service is bad or an order is wrong or takes too long at a restaurant or fast food chain, they can say they are short-staffed and point to the sign. With how many people I know applying at places, it seems illogical that every place should be short-staffed right now. There are willing workers in the area, not getting hired. It makes sense from a business perspective and gives an alibi, but it does make one wonder if these places are truly trying to fill these spots or not. 
There is no way to prove if this theory is correct, but the next time you hear the words, 'we are short staffed,' look for a now hiring sign and think back to this story. Not every place will do this, but some might be. For those looking for jobs this summer, keep applying and one will eventually come through for you, but if you get frustrated, it may not be anything you did wrong, it may be there wasn't a position, to begin with.
Old Pole Line Photos Show Crazy Fast 13-Year Development
These 2008 pics of Pole Line Road in Twin Falls compared to now demonstrate the crazy fast development over the last 13 years.
Places To Get Really High Around Twin Falls
Since
marijuana is still illegal
in Idaho, you can't legally walk down the street and get high, but there's another way to get high around Twin Falls that is much more socially acceptable.
More From News Radio 1310 KLIX