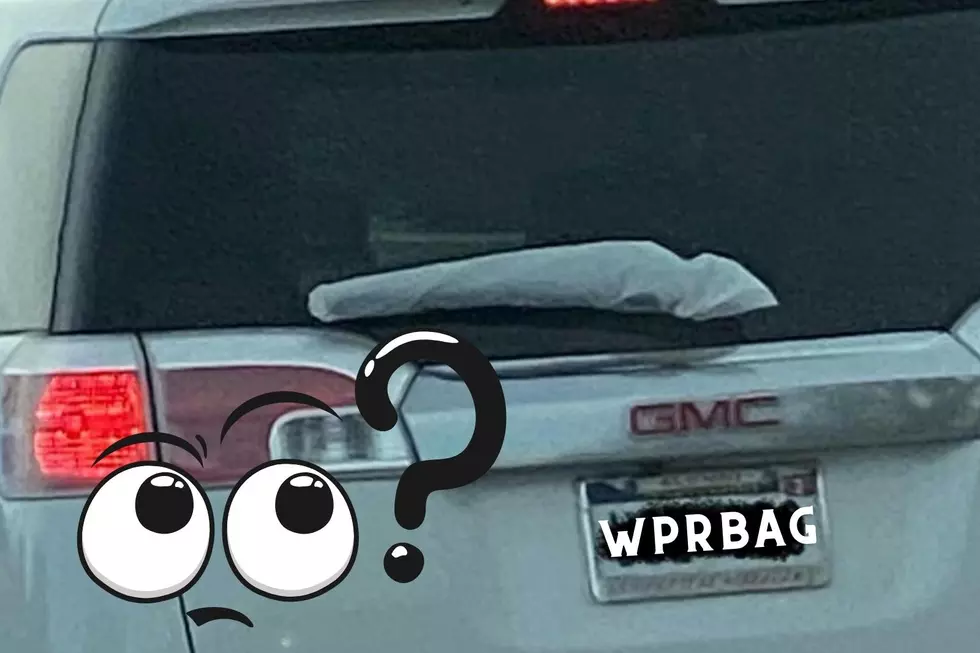 Weird: Why Do Some Idaho Cars Have Plastic Bags On Their Wiper Blades?
Credit Canva/Reddit
There are a lot of unknowns in the world, and one of the most talked about unknowns in Twin Falls right now is the little plastic bags on random car wipers. What's up with that?
Plastic Bags On Wiper Blades
We only started seeing the tiny plastic wiper blade trend in the last few years in the Magic Valley. And there's a reason for that since the business placing the plastic bags only recently opened in Twin Falls. Tommy's Express Car Wash opened in the summer of 2020 at 135 Cheney Drive, and they have the answer to our question. The team at Tommy's places the little bags on rear wipers to protect the blades and their cleaning equipment from damage during a wash. There's actually quite the market for those plastic bags if you want to buy your own, including a product on Amazon called Tommy Car Wash Systems Rear Windshield Wiper Bags.
Why Are There Plastic Bags On Rear Wipers
After talking with an employee at Tommy's Express Car Wash in Twin Falls and reading the product description on Amazon, the wiper bags serve 2 purposes. Mainly, the bags are placed on the rear wiper blades at car washes with cloth spinning brushes. As the cloth brushes spin, they can get caught on the wiper blades if uncovered and cause damage to the vehicle. Also, the cloth at the car wash can become damaged over time by contact with sharp edges on the wipers. Bonus info - unlike regular plastic bags, the bags they use are biodegradable and break down in just a few months.
So, why do we see the bags on cars after they are finished with their car wash? In a recent Facebook post in the Magic Valley Rants and Raves, many people claim they leave them on because they don't even realize they are there.
2017 McLaren 570GT For Sale on Facebook
The car is a beautiful, black on black, 2017 McLaren 570GT with only 21,600 miles on it and a completely unmodded engine.
The Cars Albums Ranked
Ultimate Classic Rock counts down every studio album by the Cars.
More From News Radio 1310 KLIX