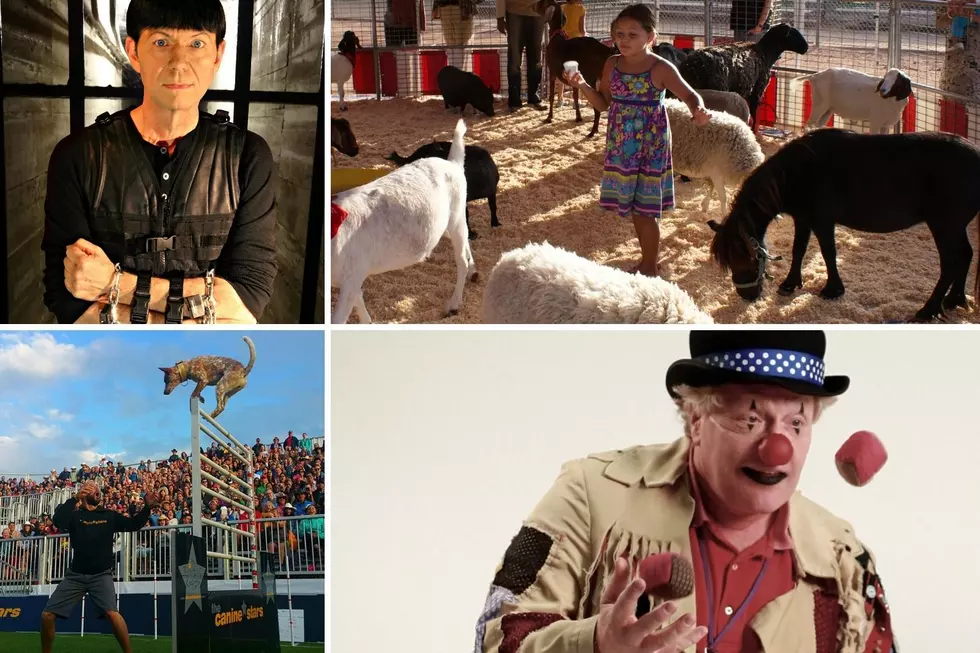 Get VIP Treatment at the Twin Falls County Fair With Free Tickets
Credit Canva/Twin Falls County Fair
The Twin Falls County Fair is coming up from August 31 through September 5th, 2022.
Win Tickets To The 2022 Twin Falls County Fair
There's a lot to experience at the Twin Falls County Fair. From the rodeo to the carnival and the food to the performances, there is something exciting happening all the time. Experience the excitement with free tickets by entering below, and make sure you download our mobile app first.
Fair tickets get you access to the fairgrounds and all the free activities and performances. Free shows include the Michael Mezmer hypnosis show, Freckles Farms Petting Zoo, T.C. Hatter clown show, and the Canine Stars Stunt Show.
Boise State's 2022 Football Schedule Released
After a lack-luster year for the football team at Boise State University, fans aren't sure what to expect this year. Of course, most fans expect greatness--and a trip to a major bowl game! With more stability in the coaching world and a senior Hank Bachmeier, could the Broncos return to the major stage? Here is their official schedule for fall of 2022!
Disrespectful Things Every Idahoan Does in Church
Church is a judgment-free zone. Every person who enters any church in Idaho should feel welcome and loved, but that doesn't mean anything goes inside those hallowed walls.
More From News Radio 1310 KLIX