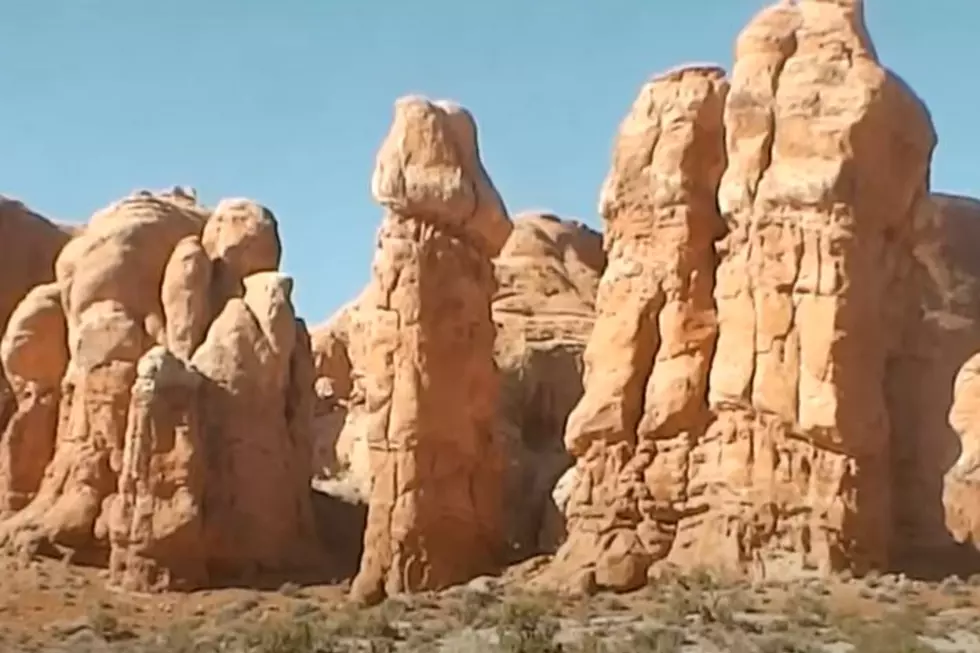 Erect Rock Said To Be East Of Twin Falls Rivals Famous Utah Site
YouTube
(Post contains mature content)
A photograph of a phallus-shaped rock shared to a popular social media site recently has resulted in quite the conversation thread. Multiple viewers of the post claim to have identified a canyon 150 miles east of Twin Falls that has a rock formation that is comparable to a famous Utah sandstone that attracts a large number of tourists.
From time to time, I like to scroll the Idaho / Reddit site to see what people are sharing to each other pertaining to the Gem State. Often, you'll find amazing photographs shared by state travelers of some of Idaho's beautiful backcountry. It's also quite humorous when individuals share opinions on state politics and other topics.
For those familiar with Arches National Park in Utah, there's apparently a 100-foot sandstone rock that looks an awful lot like a certain male organ in a western portion of the park, according to snopes.com. People have been snapping photographs of the odd formation since it was first in the public eye decades ago.
A July 30, 2022, Reddit user shared a picture of a similar formation reportedly captured in southeastern Idaho. Upon closer inspection of the image, the rock does appear to resemble the male reproductive organ. I'm not sure if the stone rivals Utah's in size, but they are both impressive visual sites.
Wolverine Canyon was identified by multiple readers of the post as the origin of the Idaho rock. The valley is reportedly about a two-and-a-half hour drive northeast of Twin Falls, and a short hike off the highway between Blackfoot and Idaho Falls.
Idaho's Tallest Peaks To Climb
Twin Falls Evel Knievel Trail Walk
More From News Radio 1310 KLIX