Man Arrested for Sex Crime Against Teen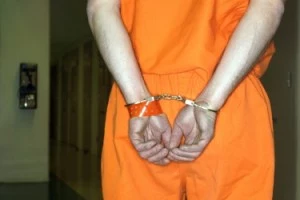 NAMPA, Idaho (KTVB)-A man is behind bars after police say they found evidence he had sex with a 16-year-old girl. Kenneth Paul Tate, 32, was arrested Tuesday morning after Nampa Police received a call about unwanted people at the T-Mobile store on Market Place Boulevard. Officers who arrived at the scene found Tate and the teen.
Police say there was evidence that a sex crime had occurred between the two. Tate was arrested and charged with felony battery of a child aged 16 or 17. He could face up to 25 years in prison if convicted. A court date has not yet been set.