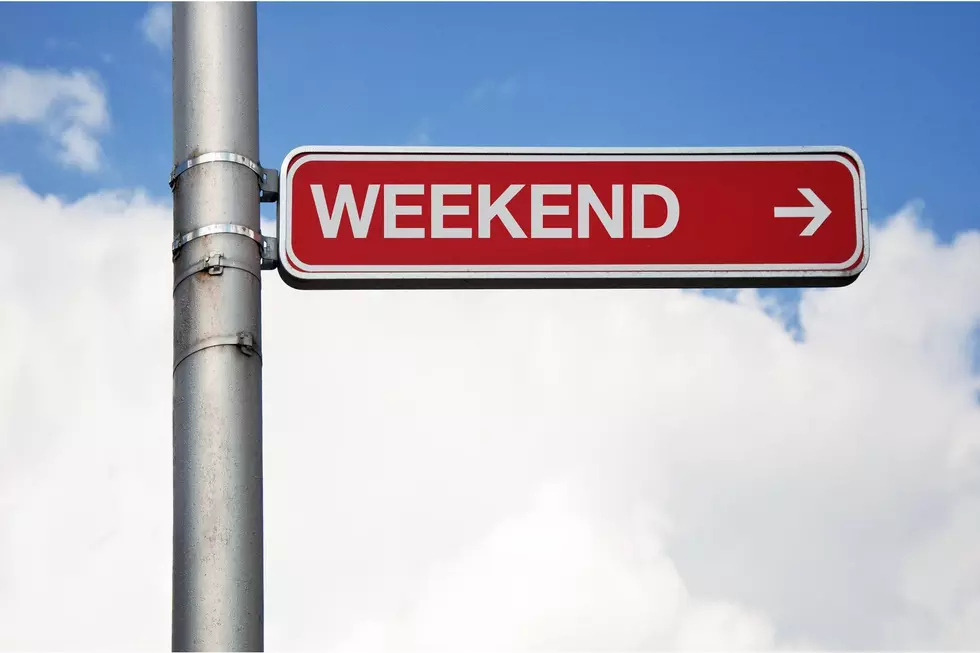 7 Events to Attend this Fall September Weekend in the Magic Valley
Credit: stevanovicigor
The weather is cooling down and it is beginning to finally feel like fall, which works perfectly since Friday marks the first day of the season. Summer activities and events are in the past and we now turn our attention to events more themed for the season. It has likely been a long week at work and some fun is needed. Get out of the house and enjoy yourself by attending one of the events taking place in the Magic Valley on the first weekend of fall.
Thursday, September 21 Through Sunday, September 24 - 'The Little Mermaid'
Disney musicals and classics are something most enjoy, and one of the all-time greats is being performed this weekend in Twin Falls. 'The Little Mermaid' will be taking place at the Orpheum Theatre this weekend, with shows taking place Thursday through Sunday. The shows will be performed at 7 PM Thursday through Saturday, with a show at 2 PM on Sunday. Tickets begin as low as $17.50. For more on 'The Little Mermaid' or to get your tickets click the first link, and to see what else is coming up at the Orpheum Theatre soon, click on the second link. 
Friday, September 22 and Saturday, September 23 - CSI Volleyball
The CSI Volleyball team is back in action this weekend, as they look to continue their winning ways. The team is currently on a 10-game winning streak and is 14-5 on the season. There will be games on both Friday and Saturday, with the game on Friday taking place at 6 PM against Snow College, and the game on Saturday happening at 1 PM against the College of Southern Nevada. For more on the CSI Volleyball team and their upcoming schedule, make sure to click the link above. 
Friday, September 22 and Saturday, September 23 - Princess Tea Party
Do you have a little princess in your home or perhaps a little prince? If so, you will want to make sure to take them to the Princess Tea Party this weekend at the Historic Wilson Theater in Rupert. There are multiple chances to attend the tea party with one on Friday and two on Saturday. The Friday night one is sold out, but there are still tickets available for Saturday at 11:30 AM and 3 PM. General admission is $25 and everyone attending will need a ticket, or VIP tickets are $40. This is a fun event you won't want to miss with your little princess or prince. For all the details, make sure to click the link above. 
Saturday, September 23 - Twin Falls Farmers Market
The time for farmers markets is coming to an end soon, but it isn't time yet. The Twin Falls farmers market is still happening and what better way to kick off a Saturday than browsing for some fresh fruit, vegetables, and other locally made products? The market takes place in the Magic Valley Mall parking lot on Saturday from 9 AM to 1 PM and you want to go before it is gone for the season, as there are limited weekends left. For more on the farmers market, click the link above. 
Saturday, September 23 - Feel Goode Car and Motorcycle Show
Are you a fan of motorcycles or cars? If you like either one or both, then there is an event for you this weekend. The first annual Feel Goode Car and Motorcycle Show is happening this Saturday from 10 AM to 4 PM at Goode Motor Mazda, located at 2285 Kimberly Road in Twin Falls. There will be discounts, food, games, free swag, and much more. For more details on the show, make sure to click the link above. 
Saturday, September 23 - Harvest Party Grape Stomp
Have you ever wanted to stomp grapes and make your own wine? You have the chance to do so this weekend and welcome the fall season in style. The popular Harvest Party Grape Stomp is back at Holesinsky Vineyard and Winery this Saturday and will be happening from 1 PM to 7 PM. The cover charge for the event is $20 per person, with people 21 and under being free. The cover charge not only gets you into the event but also gets you a free glass of wine and a screen-printed glass. There will be live music, food, wine, pop-up shops, grape stomping, and even stomping competitions. For more on this fun and unique event, make sure to click the link above. 
Sunday, September 24 - Sunday Make Break
Get out of the house this Sunday and start preparing for fall with some fall decorations at Sunday Make Break this weekend. The event takes place from 2 PM to 4 PM at Michael's in Twin Falls, and all supplies are at the store, making it free. This week the craft will be decorating a pumpkin. It is a pumpkin fest theme, and this is the perfect way to welcome in the new season. For more on Sunday Make Break, make sure to click the link above. 
Instead of sitting inside complaining about the cooler weather or watching movies or sports, get outside and enjoy the first true weekend of fall. Go do some seasonal crafts, take in a musical, enjoy some cars and motorcycles, go to a tea party, cheer on the local volleyball team, stomp some grapes, or go to the farmers market. Whatever you decide to do, have fun, be safe, and enjoy your weekend.
Twin Blades Axe Throwing
Best Places For Adult Parties In Twin Falls
Parties and games aren't just for kids. Sometimes you want to abandon the kids at home and go have some real fun without them. Here are the best places to do that in Twin Falls.
More From News Radio 1310 KLIX