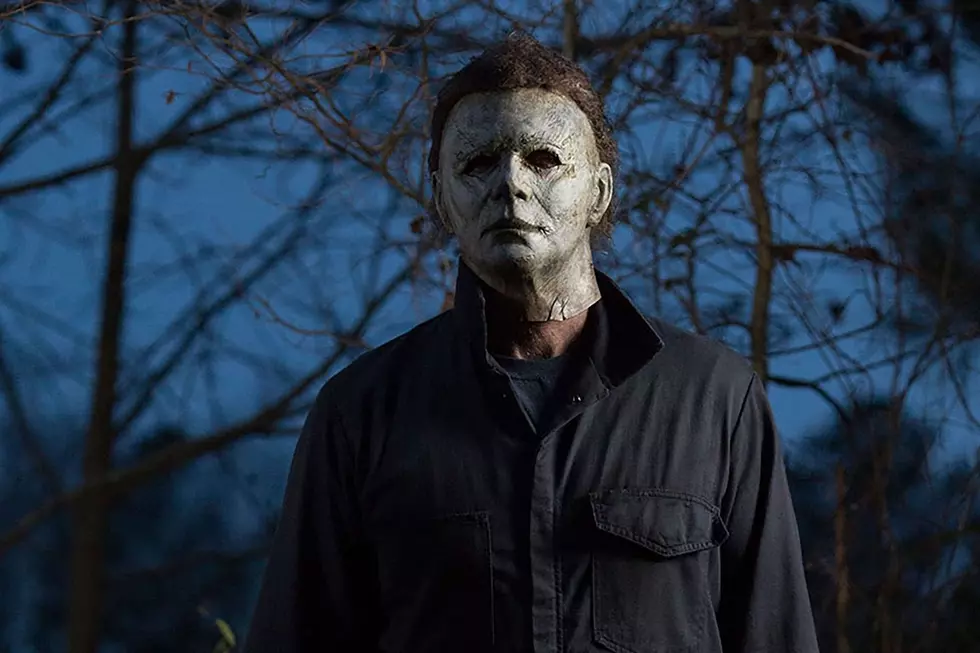 8 Events Taking Place this Halloween Weekend in Twin Falls and Boise
Universal
For many of us it has snuck up, and for some, it has been a long wait, but Halloween weekend is finally here. With the holiday falling on a Monday, it makes it more of a three-day event this year than a one-day holiday. Many are taking advantage of the calendar this year and holding many Halloween events before the day itself, and that benefits the residents of Twin Falls, as there is much to do this weekend and much candy to be had.
Thursday, October 27 Through Monday, October 31 - Trunk or Treats
With Halloween falling on a Monday, the weekend is a prime time to have a trunk or treat event, both for the places putting them on and for all the trick-or-treaters in the area. There have already been some this past week, but going into the weekend there are so many, that there is no reason to not have a good amount of candy before Halloween rolls around. On Thursday, the Presbyterian Church parking lot at 2461 Central Avenue in Twin Falls will have one at 1 PM. On Monday, there will be multiple, including Trick or Treat on Bish's Street from 3 PM to 6 PM at Bish's at 551 Arlen Drive. Click the link in the paragraph to see all the ones in the area this weekend, and how many you can attend.
Thursday, October 27 Through Sunday, October 30 - Fall Sale at GNC
For those that enjoy saving money and great deals, there is a Fall season sale at GNC, located in the Magic Valley Mall, from now until Sunday. It is buy one get one fifty percent off, and for those that need some nutritional products or pre-workout, make sure to head to GNC this weekend and take advantage of a great deal while the sale lasts. The mall is open from 10 AM until 8 PM Monday through Saturday and 10 AM until 6 PM on Sunday.
Friday, October 28 Through Monday, October 31 - Honoring Loved Ones that Passed On
This may not be something at the top of your list on a holiday weekend, but for those that honor the Day of the Dead, this is a special way to do so in Twin Falls. Horning Loved Ones that have Passed On is a way to celebrate Dia De Los Muertos by allowing access to a free alter to place cards and pictures of loved ones at Crystals Enlight at 132 Hansen St East in Twin Falls. You can purchase cards if you need one. Cards and pictures must be dropped off by October 31 and may be picked up on November 2. If you would like your cards or pictures released in a fire, there will be a fire ceremony on November 3.
Friday, October 28 - Tap House Halloween Bash
Want to get out of the house and rock out this weekend? Head to Tap House, located in 2nd South Market for the Halloween Bash and enjoy a night of Jell-O shots, beer, live music, swag, costume contests, and a fun time. The fun begins at 6 PM and Motley 2 will be performing throughout the night. There is good food, a great atmosphere, and you will not be disappointed. Head over to 2nd South Market this weekend for a fun time and start the Halloween weekend off in style. 
Friday, October 28 - Trick or Treat Comedy Show
Since nobody seems to know what the weather will do hour to hour and day to day right now, play it safe and stay inside this Friday night by enjoying a fun comedy show the whole family will enjoy. The Trick or Treat Comedy Show will be taking place at the Orpheum Theater in Twin Falls at 7 PM, and tickets are $17.50 for standard seating, all the way up to $66.50 for box seating. The show will include five comic improvisers performing improv skits. Dressing up is not required but is encouraged.
Saturday, October 29 & Sunday, October 30 - Boo at the Zoo in Boise
With Halloween on Monday, it opens up plenty of options this weekend, including heading up to Boise. If you have littles or love animals, make sure to head to Zoo Boise for Boo at the Zoo. Visiting the zoo alone is worth going for, but they will have candy stations for trick or treating, Halloween-themed treats for the animals, face painting, costume contests and so much more. The fun is from 10 AM until 5 PM and will be taking place both days this weekend.
Saturday, October 29 - Boise Halloween Bar Crawl
For those that enjoy a good time, especially when it comes to drinking, then you need to head up to Boise this weekend for the Boise Halloween Bar Crawl this Saturday. The event is from 2 PM until Midnight and tickets are $25 for an individual or $20 per person for groups of four. With the purchase of a ticket, you are entered into the costume contest where you could win a $1000 grand prize, and you also receive two drinks or shots, a Crawl with US stadium cup, and much more. Click the link for ticket information and book your spot before it is too late.
Sunday, October 30 - Drag Brunch and Bingo
If you enjoy playing bingo and you also enjoy dressing up in drag, head to the Yellow Brick Café this Sunday for Drag Queen Brunch and Bingo at 11 AM. Food, prizes, drag, and bingo are great ways to spend a Sunday afternoon, and the event is open to all ages. Yellow Brick is located at 136 Main Ave in downtown Twin Falls.
While Halloween may not be here until Monday, that doesn't mean you have to wait until then to begin celebrating. It should be a tad warmer this weekend than the last few days, and if the weather isn't too bad then you should get out and take advantage of it. There are pounds of candy to be had and consumed, and if you don't get it somebody else will. Laugh, trick or treat, go to the zoo, drink some beer, play some bingo, or stay home and binge-watch Halloween movies. Whatever you decide to do this weekend, have fun, be safe, and have a happy Halloween.
Twin Falls Visitor Center Grounds
A Twin Falls History Lesson Awaits At The Center
Trick or Treat On Bish's Street 2021
Photos from the 2021 Trick or Treat on Bish's Street event in Jerome.
More From News Radio 1310 KLIX