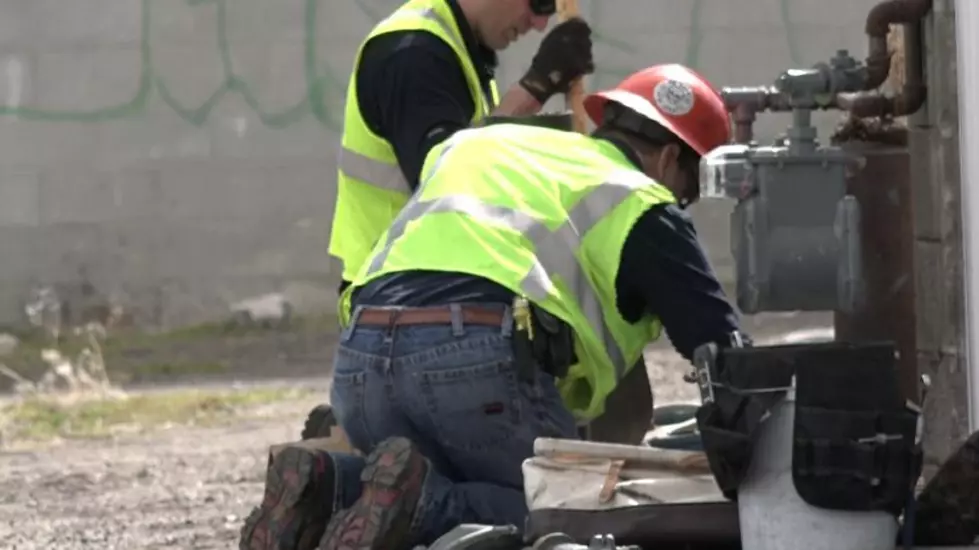 Equipment Backs into Gas Pipe, Causes Leak
KMVT
TWIN FALLS, Idaho (KMVT/KSVT) — First responders quickly turned off a gas meter after being struck by a vehicle Wednesday afternoon in downtown Twin Falls.
Twin Falls Fire Department Capt. Scott Seigworth said the fire department turned off the gas meter within 10 minutes of getting the call shortly after noon and a building evacuation was cancelled.
The vehicle struck the meter behind 242 and 242.5 Main Ave. N. in downtown Twin Falls.
Intermountain Gas Spokeswoman Cheryl Imlach said Twin Falls Fire Department was able to quickly turned off the meter and secured the line.
Seigworth said the building was being remodeled and a piece of equipment backed into the meter causing the line to break.
Imlach said Intermountain Gas is in the process of fixing the meter, which will need to be replaced.
More From News Radio 1310 KLIX