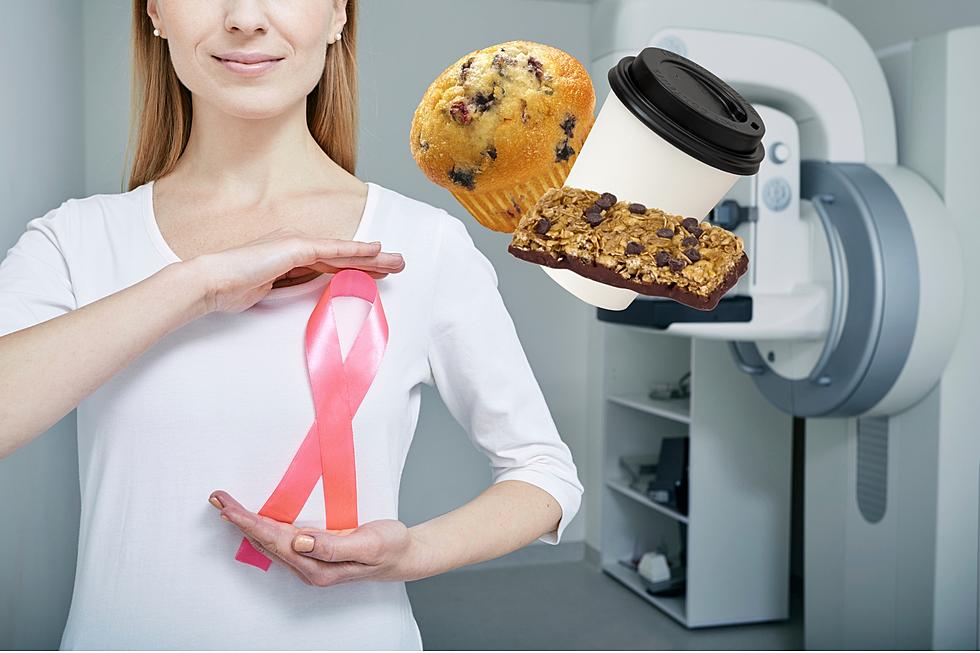 Support Breast Cancer Awareness Month Early with Brake For Breakfast In Twin Falls
Credit Canva
Breast Cancer Awareness Month is something everyone can support. The hatred of breast cancer is universal. It brings together all people under one flag, or ribbon in this case.
Innovative Medical Imaging performs mammography on many breasts. If you have them, they can mammogram them. Guess what? Everyone has them. Their 3D mammogram - or breast tomosynthesis for the bookish people - combines X-rays together to create a 3D picture of breast tissue.
When Is Break For Breakfast at Innovative Medical Imaging?
There's an awesome event to celebrate breast cancer survivors and promote breast cancer awareness. Innovative Imaging is hosting the 3rd Annual Brake for Breakfast. They want to make sure everyone is ready for Breast Cancer Awareness Month by kicking it off early. From 7 AM - 10 AM, or while supplies last, on September 27th, attendees will be treated to breakfast snacks, breast cancer awareness paraphernalia, and information about everything they can do to help.
Innovative isn't throwing this party alone, though. Next door to Innovative Imaging on Pole Line is Dutch Bros. They are teaming up with Innovative to give the first 200 people who go to Break for Breakfast a $5 Dutch gift card. So snacks, swag, and coffee sound like a great morning.
But wait, there's more! The Twin Falls Fire Department will be on-site for anyone interested in donating to 'Money for Mammograms'. This program helps people in need of mammogram services that may otherwise be unable to receive them.
Just make sure to come with friends, family, or even neighbors you don't like that much. With breast cancer, the sooner it's found, the easier it is to treat.
This Idaho Ghost Town Is Unusual For One Wet Reason...
An entire town had a choice... move or get submerged underwater.
Is This Poison Ivy on the Box Canyon Trail?
Possibly Poison Ivy, Oak, or Sumac on the trail in Box Canyon. Can you identify the leaves?
More From News Radio 1310 KLIX