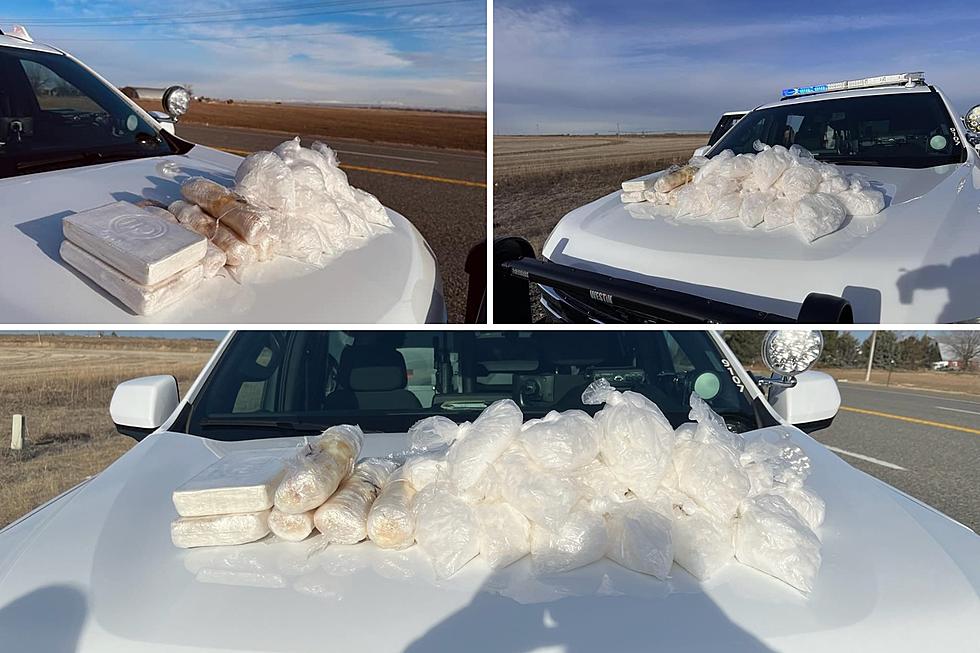 Huge Drug Bust Close to Twin Falls on Highway 93 Friday Morning
Credit Facebook
The Twin Falls County Sheriff's Office has made another huge drug bust near Twin Falls. On Friday, deputies made a traffic stop which resulted in the seizure of approximately $1 million worth of illegal drugs.
The Twin Falls County Sherrif's deputies arrested 3 adult males for drug trafficking, possession, and the intent to sell or distribute. In the Friday drug bust, they found 24.6 pounds of meth and 4.6 pounds of fentanyl which is equal to about 1 million lethal doses of the dangerous drug.
The traffic stop and resulting arrests happened on Highway 93 near Twin Falls.
This is the second large drug bust by the Twin Falls County Sheriff's Office in recent weeks. On March 27th a deputy stopped a man for a traffic violation which resulted in a drug bust of heroin, meth, and fentanyl. That drug bust included around 12 pounds of fentanyl.
Another recent drug bust not far from the Idaho border happened in September and resulted in a monstrous 56 pounds of deadly fentanyl being confiscated by police. That amount of fentanyl was worth more than $3 million and could have caused millions of overdose deaths. That bust happened in White Pine County, a small town there is known for having a fake cop car sitting on the street to help influence drivers to slow down.
5 Cringe Worthy Idaho Criminals and What They Were Charged With
Read about some terrible criminals from Idaho, of or who did their crimes in Idaho and what they did...
The Ridiculous True Stories of How Lions, Tigers, Bees, Alligators, Goats, Snakes and Beavers in Idaho Made National Headlines
We added to a list from
Only In Your State
about crazy things animals did in Idaho that made national headlines.
More From News Radio 1310 KLIX