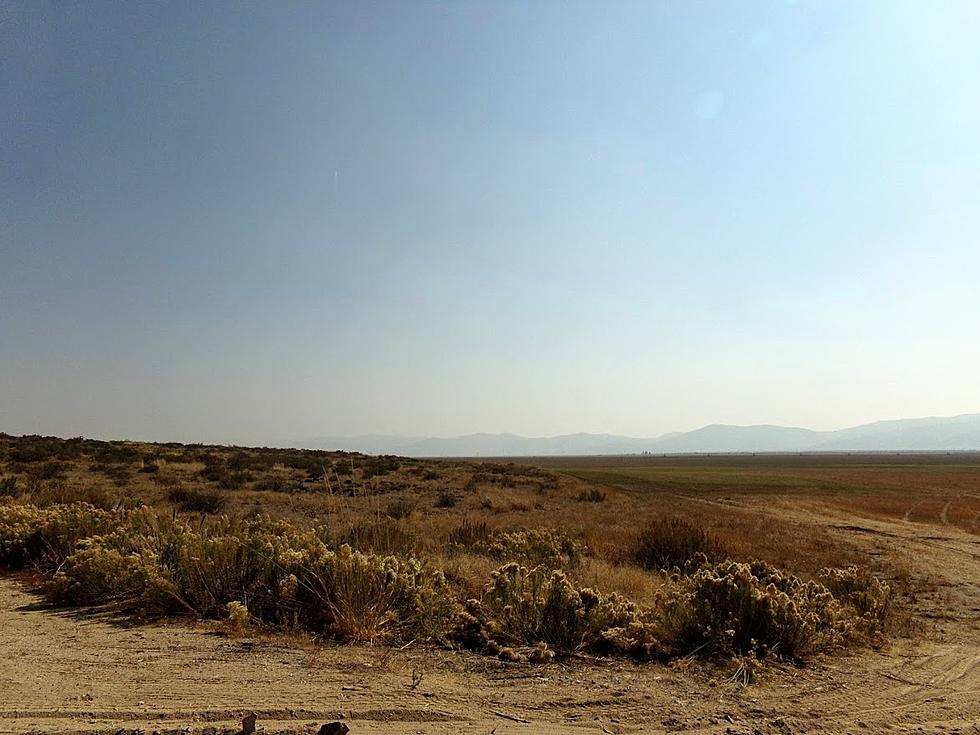 Idaho Fish and Game Needs Volunteers for Sagebrush Recovery
Credit Bill Colley.
It's a critical part of the local habitat.  Every year, large patches burn because of fires.  Some are natural and some are caused by careless people or honest accidents.  Regardless, replacing sage brush aids local ecology, and if you're an outdoorsman, it can create some outstanding hunting grounds.
Idaho Fish and Game is recruiting volunteers for sagebrush planting.  You can read all the details by clicking here.
The planting is taking place this coming Saturday.  Much of the area within the boundary of the Badger Fire still needs replenishment.  Hard to believe, but the fire was three years ago this coming late summer!  It was devastating in the South Hills.
You can meet representatives from Fish and Game on Saturday morning at 8:30 near Dry Creek outside of Hansen.  You will need a high-clearance vehicle (four out of every five vehicles on Idaho roads, right?)  Bring water, lunch and please, dress for the weather.  We've had four seasons this week alone, and we're hesitant to predict what you'll encounter this weekend at higher elevations.
Terry Thompson is a Fish and Game spokesman.  He'll tell you this is an outstanding service opportunity for churches and service clubs.  If you're reading this before the morning of April 20th, you can listen to Terry on the radio, starting at 7:00.  He visits Magic Valley This Morning twice every month and I owe him one.  I bumped him out of a speaking slot at Jerome Rotary this week.  We'll allow him even more time when he visits the studio.
Futuristic Sci-Fi Movies That Are Now Set In The Past
When these sci-fi movies came out, they offered predictions for the future of society — years later, they're officially set in the past.
More From News Radio 1310 KLIX