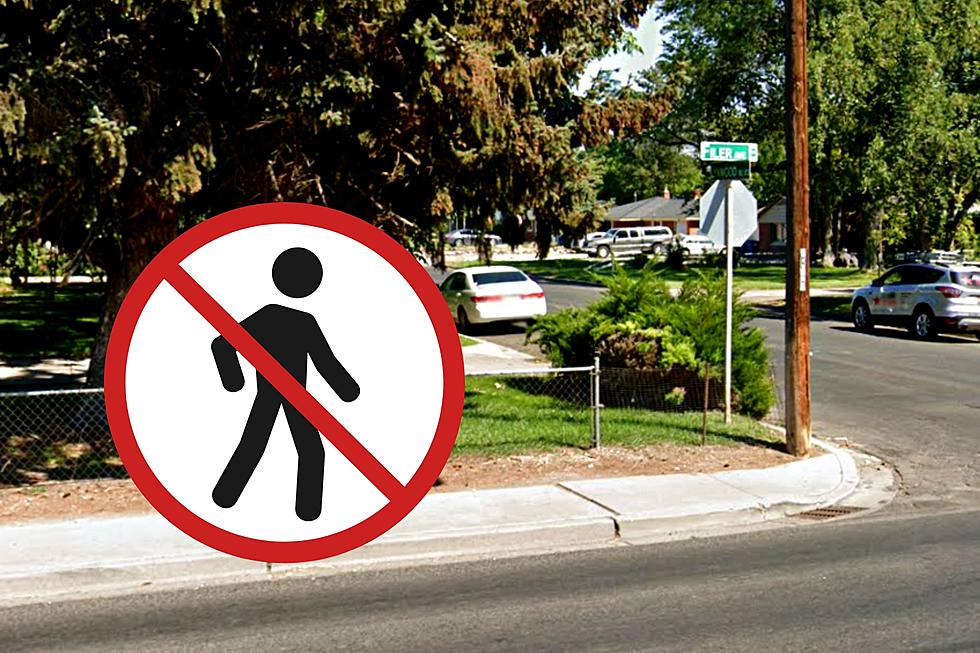 How Safe Are Twin Falls Streets Without Sidewalks?
Credit Google Maps/Canva
I moved to Twin Falls in 2010. The home we rented before we bought a house had a neighborhood with sidewalks. At the time, I assumed that there were sidewalks in all the neighborhoods. As I traversed the city to find a permanent home, I realized I was wrong.
Where Is It Safe to Walk in Twin Falls?
There are many new neighborhoods in Twin Falls that have had sidewalks installed when houses are being built, but many old neighborhoods do not have them. This seems like something that needs to be addressed. A new sidewalk, at least on one side of the street, was finally installed on Caswell.
Children needed a safe way to walk to school to get to Perrine Elementary when they lived too close to ride the bus. Children trying to cross from Filer to get to Perrine Elementary and Robert Stuart Middle School have a crosswalk at Sparks, but no sidewalk. There is a whole neighborhood near Twin Falls High School and Sawtooth Elementary that doesn't have any sidewalks at all.
What about needing to get out more and exercise? We need a safe way to make that happen. There are places in town where you can't leave your home and walk safely because the whole neighborhood doesn't have sidewalks. Or in my case, I can walk down the street and up to a certain point, around the corner. Then it just goes away. Walk half a block and it is back. Another couple of paces and a new property line means it is gone again. When walking with a stroller or a toddler learning to ride a bike, it is impossible to stay safe.
RELATED STORY: The Best Easy Trails Around Twin Falls
I realize there are older homes that were built before the need for sidewalks was really considered. Who should foot the bill for sidewalk installation? I'm not a politician or city planner, so I don't have an answer. I just know there's a need. I can tell you that if I had a way to designate where my tax dollars went, that would be something I would consider a priority. Perhaps I can talk with my councilperson. Twin Falls is big enough to have sidewalks in town.
GALLERY: Proof Downtown Twin Falls Used to Look Like A Forest
Do you remember when Downtown Twin Falls looked like a forest, and do you miss all the giant trees?
20 Worst Cities In Idaho
According to scientific data and studies, not personal opinions, these are the 20 worst places to live in Idaho.
More From News Radio 1310 KLIX