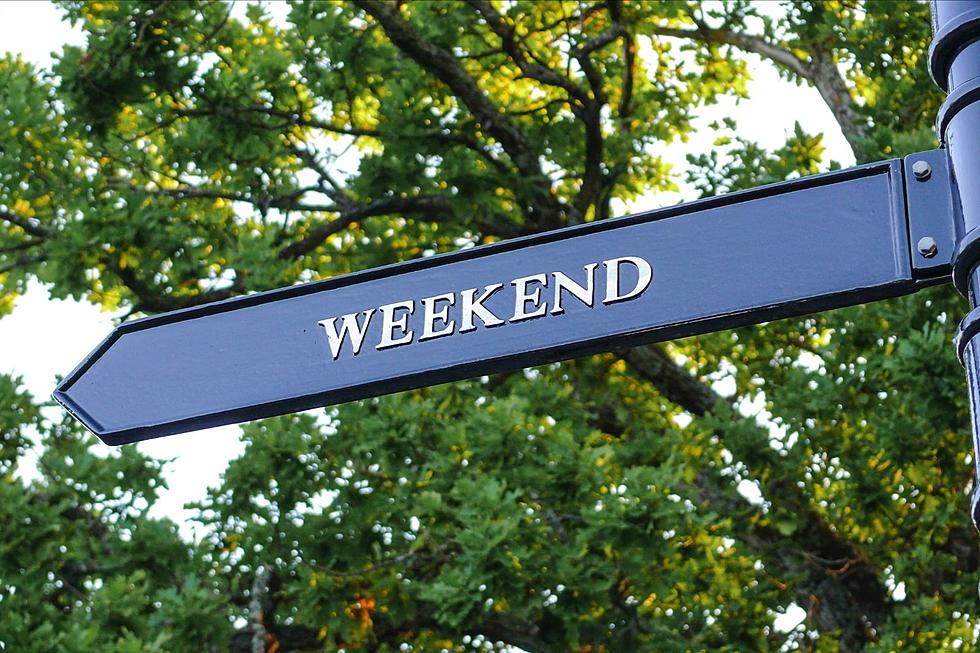 Don't Miss These 7 Events The First Weekend of June in Twin Falls and 1 in Boise
Credit: Hansjörg Keller on Unsplash
School is out, Memorial Day has passed, and now we turn our attention to summer and all the many events that come with it. Twin Falls and the Magic Valley, is great at putting on events throughout the summer, and this weekend kicks it all off with some of the best events that take place all year. It may not officially be summer on the calendar, but many of us consider it officially summer now. Start planning accordingly and figuring out how to balance your time this weekend to make it to all the events you can for the first weekend of June.
Friday, June 2, and Saturday, June 3 - Vintage Vixens Market
One of the best shopping experiences of the year is taking place this weekend. Vintage Vixens returns this Friday and Saturday to the Twin Falls County Fairground in Filer, and it all starts at 10 AM on Friday. Admission is $5 for a weekend pass, but make sure you go early to see what they have this year. This isn't just a normal sale, it is an event. There will be food, music, and treasure hunting. You never know what you will find. For all the details on Vintage Vixens this weekend, make sure to click the link above. 
Friday, June 2 Through Sunday, June 4 - Western Days
One of the best events of the summer is this weekend which kicks off Friday night and goes all the way through Sunday. Western Days will be taking place in Twin Falls City Park once again this year with live music, food vendors, booths, and bounce houses. The event is a great time for the whole family and an event many look forward to every year. For more on Western Days and what you can expect, make sure to click the link above. 
Friday, June 2, and Saturday, June 3 - ICONIK
If you want to get out of the house and be entertained, make sure to head to the Orpheum Theatre this weekend and enjoy 'ICONIK' when it takes the stage this Friday and Saturday. Show times are at 7 PM on both nights and tickets start as low as $17.50. The show is put on by Ground Control, and they return for their yearly show this year, 'ICONIK.' For more on the show and to book your tickets, click on the second link. 
Friday, June 2 - Adult Time at Jump Time
It is the first Friday of the month which means it is time to ditch the kids, become one at heart, and head to Jump Time and enjoy some time on trampolines. This Friday is adult time at the Twin Falls trampoline park from 9 PM until 11 PM. It is $18 per person, and that includes popcorn, a drink, and two hours of jumping. You can upgrade your drink to an alcoholic beverage for $2 more. Enjoy the workout, have some fun, and enjoy a trampoline park free of kids this Friday. This can be your escape from them since they are home more now. 
Saturday, June 3, and Sunday, June 4 - Classics on the Grass
For all the classic car lovers out there, make sure to head out to Burley this weekend for the annual Classics on the Grass car show, taking place at the Cassia County Fairgrounds. The show will be on Saturday and Sunday from 7:30 AM to 4 PM. Come on out and talk cars with other enthusiasts, and enjoy some of the best classic cars in the area. For more details, make sure to click the link above. 
Saturday, June 3 - Radio Controlled Airplanes
For those that enjoy planes, either watching or the thought of constructing them, this event is for you. This Saturday from 2 PM to 6 PM at the Flying Field will be a radio-controlled airplane demonstration. Come watch as club members from Magic Valley Aeromodelers fly their planes and can even teach you how to build one if you ask. With the weather getting nicer, these club members will often be flying their planes this summer, and this is a great way to see if you want to be a part of it too. To get to the flying field, go south on Blue Lakes to 3100 North, and turn west for two miles to 2800 East.
Saturday, June 3 - Gospel Choir Concert
If you enjoy old fashion gospel music, make sure to check out the free gospel concert taking place this Saturday. The Magic Valley Gospel Choir will be in concert at 7 PM at Kingdom Church, located at 910 Shoshone Street in Twin Falls. Donations are welcomed but are not required. This is a great way to enjoy live music, get out of the house, and it is all free. For more details, click on the link above. 
Saturday, June 3 - 'Whose Live Anyway?'
Take a trip to Boise this weekend and enjoy an afternoon in the capital, and then end the night laughing and enjoying 'Whose Live Anyway,' at the Morrison Center this Saturday. The show consists of performers from the popular television show 'Whose Line is it Anyway,' and begins at 7:30 PM. Tickets start as low as $57 and are going fast, so don't hesitate to get your tickets. For more on the show and what you can expect, make sure to click on the link above. 
Don't be stuck inside this weekend and get out to one or multiple of the events taking place. Go shop at Vintage Vixens, attend Western Days, watch 'ICONIK' at the Orpheum Theatre, drive to Boise and enjoy 'Whose Live Anyway,' go to a gospel choir concert, take in a car show, or jump around like a kid again. Whatever you decide to do, have fun, be safe, and enjoy the first weekend of June.
Best Places For Adult Parties In Twin Falls
Parties and games aren't just for kids. Sometimes you want to abandon the kids at home and go have some real fun without them. Here are the best places to do that in Twin Falls.
Twin Blades Axe Throwing
More From News Radio 1310 KLIX