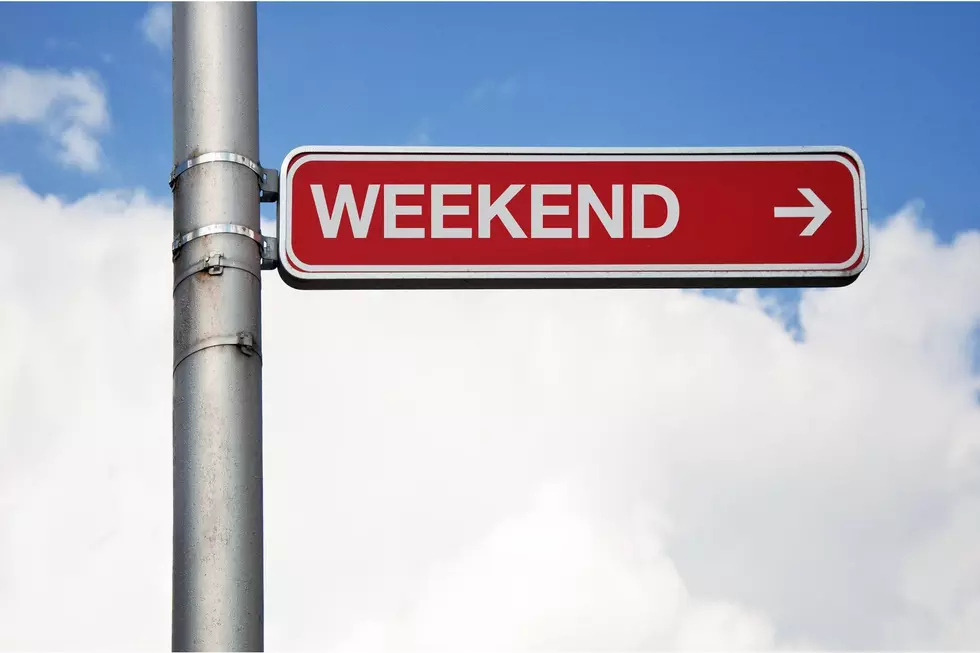 8 Events Taking Place this Mother's Day Weekend in the Magic Valley
Credit: stevanovicigor
Another week is almost over and it means another weekend is fast approaching, but the weather should be much better than last weekend. With the weather expected to be warm and nice out, it makes for the perfect time to get off the couch, do some yard work, or instead put it off and attend one of the many events taking place across the Magic Valley this weekend. Avoid the indoors, plan accordingly, and get out to one or multiple of these events this weekend.
Thursday, May 11 - Tough to Wear Pink
We all know someone that has had breast cancer or know someone that knows someone that has. That is why events like Tough to Wear Pink is so important to help raise awareness and funds for those that have to fight breast cancer. The event is a fun time that many enjoy and look forward to every year and is taking place this Thursday, at the Twin Falls County Fairgrounds in Filer, with the fun starting at noon. There will be specialty beer and mixed drinks, giveaways, and a cornhole tournament. Click on the link above for all the details, and support breast cancer by having a good time. 
Friday, May 12, and Saturday, May 13 - 39 Steps Murder Mystery Dinner
If you are somebody that likes murder mysteries, then this weekend has an event you don't want to miss. At the Roper Auditorium at Twin Falls High School, they will be having a murder mystery dinner and show on Friday and Saturday. The show will be '39 Steps' and will include dinner and the show or show only, whichever you prefer. Dinner begins at 6, with those attending only the show allowed to enter around 6:30. The show will begin at 7 PM. Tickets vary on age and if you do dinner or not. Click on the link above to check out ticket information and for more details. It should be a good time for the whole family, and see if you can figure out who done it. 
Saturday, May 13 - Grace Church Spring Fling
Sometimes moms and women just need time away from the men in their lives to enjoy some girl time. One of the best ways is to get together for some fellowship, worship, and a little lunch. The Grace Church is holding its Spring Fling this weekend, which is a getaway for women and is taking place this Saturday beginning at 10 AM. The cost is only $10 and it includes worship, a message from guest speaker, Pauline Carnley, light lunch, and some fellowship time after. There are limited seats, so do not hesitate to register today. You can do so by clicking the link above. 
Saturday, May 13 - Mother's Day Market
With this weekend being Mother's Day, why not take your mom out the day before and do a little bit of shopping at the Mother's Day Market, taking place at 371 Eastland Drive? The market will be taking place from 10 AM to 4 PM and this is a great way to spend time with your mom while also letting her browse for her gift perhaps. The sale will be both indoors and outdoors and will have a little bit of everything including handcrafted items, clothes, and food. For more details click the link above.
Saturday, May 13 - 'Dancing Around the World'
With the temperatures potentially hitting the high 80s this weekend, escape to the cold confines of the Orpheum Theatre and enjoy 'Dancing Around the World.' Ovation Dance will be performing their dance recitals throughout the day with three different shows. The first show is the Mini Recital and will be performed at 10 AM, with tickets being only $10 for general admission. The other two shows will be 'Dancing Around the World,' and will be performed at 2 PM and 6 PM, with tickets starting as low as $10 and increasing based on where you sit. You can click on the links to book your tickets, and click on the first link for more details, as well as what else is coming up at the Orpheum Theatre. 
Saturday, May 13 - Lulu's Block Party
With the weather being so nice, why not get outside and enjoy a good ole fashion block party? Lulu's is having their 7th annual block party this Saturday in Burley, from 12 PM to 10 PM at 1214 Oakley Avenue. There will be live music, bounce houses, shopping, food, and much more. The weather should be great for it and it should be a fun time for the whole family. Head out to Burley this Saturday for a fun afternoon. For more details, make sure to click the link above. 
Saturday, May 13 - A&W Cruise Night
Do you remember the good ole days when a Friday or Saturday night consisted of cruising the town while enjoying a burger and root beer? Maybe it was before your time, but this weekend you will have a chance to do just that at the A&W Cruise Night. The event will start at 6 PM at the A&W located at 240 Addison Avenue West in Twin Falls. The event is free and is a way to show off your car, enjoy some great deals on food and drinks, perhaps win a prize and then cruise the town like back in the day. Click on the link for more details, and enjoy the cars as they cruise through Twin this Saturday night. 
Saturday, May 13 - The Veiled Vocalist
How does a relaxing Saturday night sound listening to some live music? How does it sound to do the same thing but with a prime rib dinner? This weekend you can enjoy a romantic date night out at the Historic Wilson Theatre in Rupert for the Veiled Vocalist. There are tickets to only the show, but also for dinner and a show as well, with dinner being prime rib with all the fixings. The event is doubled up as a fundraiser put on by Oaks Valley Arts Council to help fix the roof. Tickets are $15 for the show, or $40 for dinner and the show. The show begins at 7:30 PM on Saturday. For all the details, make sure to click the link above. 
If none of these are what you fancy, with the nice weather it is easy to find something else to do this weekend. If you are looking to get out of the house though, hit up a murder mystery dinner, listen to some vocalists, cruise the town like the good ole days, enjoy a good ole fashion block party, enjoy some dancing from around the world, go shopping for Mother's Day or with your mother, raise awareness and funds for cancer at a fun event, or have a morning bonding with other women. Whatever you decide to do have fun, be safe, and enjoy this Mother's Day weekend.
How To Get To The Perrine Coulee Falls
Twin Falls Downtown Art Alley Project
Cool old art painted on the walls of an alley in Downtown Twin Falls.
More From News Radio 1310 KLIX