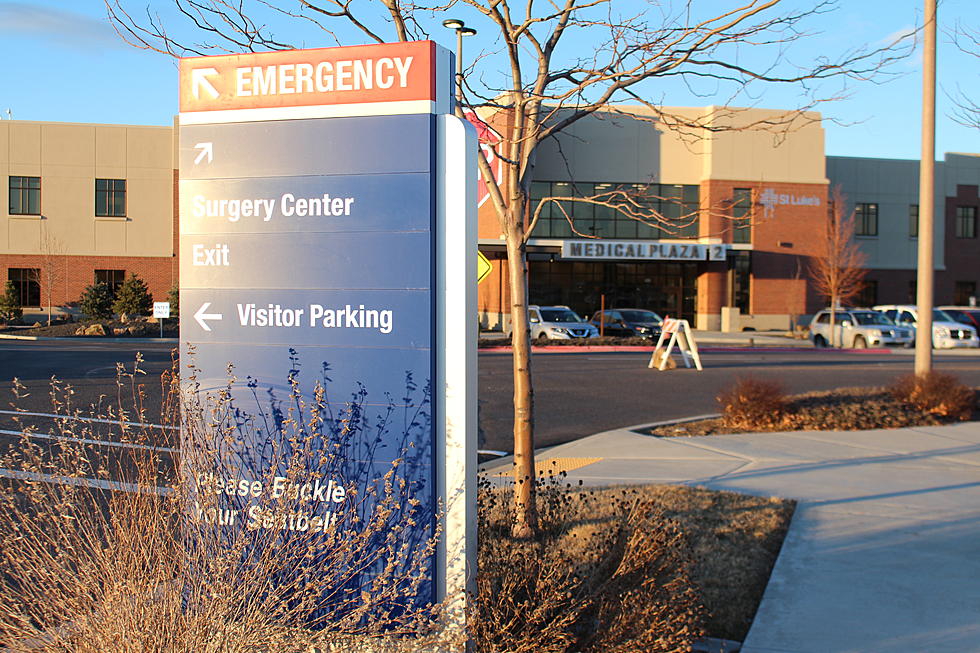 Should Twin Falls Add a Second Hospital or is One Good Enough?
File photo by Andrew Weeks
Having a hospital in town is a major luxury to have, especially when not living near a major city. While it is not uncommon to have a hospital of some sort in a smaller town, not every town is so lucky. In case of an emergency, it is nice to have and know that you can be treated, but is having only one hospital in town always a good thing? Yes, it beats not having one at all, but is it good to have a little competition and options? Here are the pros and cons of having only one hospital in Twin Falls.
Pro: Emergency Medical Care
Starting with the most obvious pro is that it is always better to have a medical facility nearby that can operate in emergencies. Imagine having a heart attack and needing to get to Idaho Falls or Boise to be treated at the nearest facility. Yes, there are hospitals elsewhere, such as Gooding or Sun Valley, but even they are a little further than you would like to be in case of a dire situation. It is always better to have an emergency facility nearby whenever you need it. One beats having none. 
Con: Lack of Motivation
The problem with a small-town hospital is that there is no competition. There are no other options for care nearby, and there are only so many residents that are trained in the medical field. With no threat to replace a worker's job and no other hospital in town, it makes it easier for employees to relax and take it easy. Not saying this happens, but it can. This hurts the hospital's reviews and most importantly can come at the discretion of the patients.
Pro: Supplies Plenty of Jobs
One thing the hospital in Twin Falls does well is supply plenty of jobs in the Magic Valley. Residents from all over the area come to work at St Luke's in Twin Falls. Some employees drive nearly an hour one way to work at the hospital. It has helped the economy here and while some may not like it, the jobs supplied has helped increase the population as well, offering opportunity here for those in the medical field they may not get elsewhere. Having two hospitals may make it tough to fill every spot available though, which is why one in a town this size may be best. 
Con: Not Enough Rooms or Nurses
While the hospital may supply plenty of jobs, it does not supply enough rooms. When the cold season hits, and many residents find themselves in need of care and spending a night or two in the hospital, it makes it hard to have enough beds for the ill patients in the area. One hospital limits the number of people that can be taken care of at one time, and this becomes a problem. You can't kick somebody out that needs care, because somebody else is in a more dire situation. Having an extra hospital would allow another option in town when this does occur. 
Pro: Options for Treatment
When many of us get sick we will schedule an appointment with our physician and wait a day or two to get in and see them. With the hospital in town though, if you feel ill on a weekend, at night, or can't wait until your appointment, urgent care or the emergency room are options. While there can be waiting times, having the option to go to the hospital is nice. With only one hospital, there are more nurses at one location, instead of spread out, meaning you will likely get taken care of promptly. 
Con: Waiting at the Emergency Room
While a second hospital would mean fewer nurses on duty at one time at one location, having a second emergency room or urgent care would allow for shorter wait times. The fewer patients in the waiting room, the less time you would have to wait. One of the complaints against the hospital in Twin Falls is how long it takes to get seen, but that often can depend on when you go and what you are going for, but having a second place to go to would lower the wait time no matter what. 
Con: Underpaying Staff
While this one affects more of the employees, it can trickle down to the patients as well. With only one hospital in town, employees are limited in options, and this allows the hospital to underpay its staff. Employees can take the offers or look elsewhere, but with few choices around, they will often take the offer to have a job in their field. Being a small market, it is expected you won't make big city money, but these professional medical workers still have a value they expect to see when applying at a hospital. 
Pro: More Personal Care
While nobody wants to frequently visit the hospital, there are times when you need to, and by having one hospital, the odds are higher you will get the same nurses and doctors that you like, making for more personal care. If you are forced to go to a second hospital, you may not like the care as much, and may not receive the care you need. This can go the other way, but most of the doctors and nurses here are pretty good and personal. 
While there will remain complaints about the way St Luke's in Twin Falls does things sometimes, that will happen no matter how many hospitals are in town. There will always be good care and bad care, no matter where you go. Another hospital would offer more options for employees and patients and would allow more job opportunities in town as well. Filling all those spots could be tough, but it could bring more medical advancements to town as well. Like them or hate them, having St Luke's Hospital in Twin Falls is a luxury and beats not having one at all. If you don't enjoy their care, you can always drive a little bit further. Maybe one day there will be two hospitals in Twin, but for now, we are glad to have at least one. 
Words that Mean Different Things in Idaho
Idaho is different, in the best ways possible. Here are some words from
movoto
that have deep meaning here in Idaho but in other places mean something different and usually less exciting.
Twin Falls 'Rocks'
Painted rocks from around Twin Falls.
More From News Radio 1310 KLIX