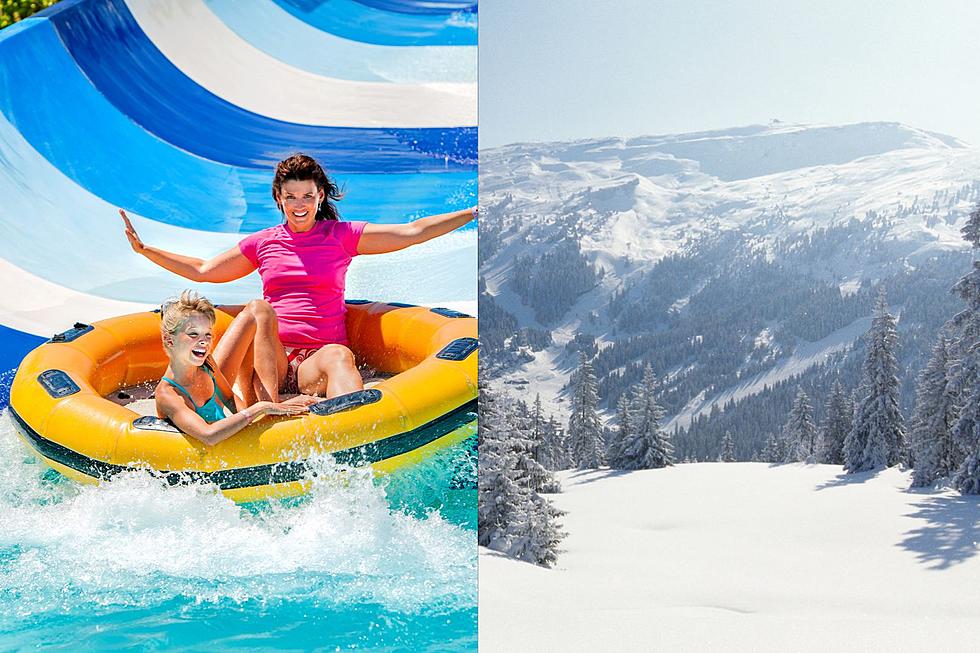 What Would You Do? Never Ending Summer or Never Ending Winter in Idaho
Credit: targovcom & Credit:
David De Lossy
What would you do? What would you do if you had to pick winter or summer to last forever in Idaho? With the way the past few weeks have been, it may seem like a simple answer, but if you remember last summer, it may not be as simple as it seems. There are pros and cons to both, but a forever winter or forever summer would be miserable either way. If you were forced to choose one of the seasons to never end in Idaho, what would you do?
Pros and Cons of Summer in Idaho
While summer may seem like an obvious answer the way winter has gone, think back to how hot and dry it was last summer. Yes, it would be nice to be able to go kayaking, swimming, fishing, and enjoy the outdoors year around. There would be more sun, you could travel easier, and life may seem more simple. You would spend money running the air conditioner, you would have to mow your lawn year around and do yard work, and gas prices would stay high, as they typically spike in the warmer months. The holidays wouldn't feel right, and after a while, many of us would miss those chilly nights under a blanket and by the fire watching movies. It would stay light longer all year around, making Christmas lights almost useless. While summer would be fun, it comes at a cost, and it is easier to warm up than to cool off. 
Pros and Cons of Winter in Idaho
Sometimes it feels like we already have a never-ending winter in Idaho, but it does eventually end. Having a forever winter would mean fun in the snow year around, snowboarding and skiing every weekend, sledding, tubing, and getting to wear nice coats. The cost would be high here, as would summer, in needing firewood year around, which would cause issues over time, and needing to run the heater, as most winters are very cold. It would be nice not having to do lawn work, but it would be a bummer not to get to enjoy the outdoors very much. Swimming would be impossible, fishing would be difficult, and driving would be dangerous year around with the potential of snow and ice every single day. People that work 9 to 5 would rarely see the sun during the week, and the gloominess 365 days a year could take a toll on mental health. 
While we hope no season ever lasts forever, if one of them were, it make us all miss the other seasons dearly. Some states don't have true seasons, but they aren't constantly hot or cold like Idaho would be. If forced to choose, I would lean towards summer, as I enjoy getting out on the weekends and kayaking, swimming, and fishing, and I naturally enjoy warmer weather than the cold. If you had to choose between a forever winter or a forever summer in Idaho, what would you do? 
Hailey 2022 Snow Carving Event
20 Signs You're Probably Ignoring At Centennial Park
More From News Radio 1310 KLIX