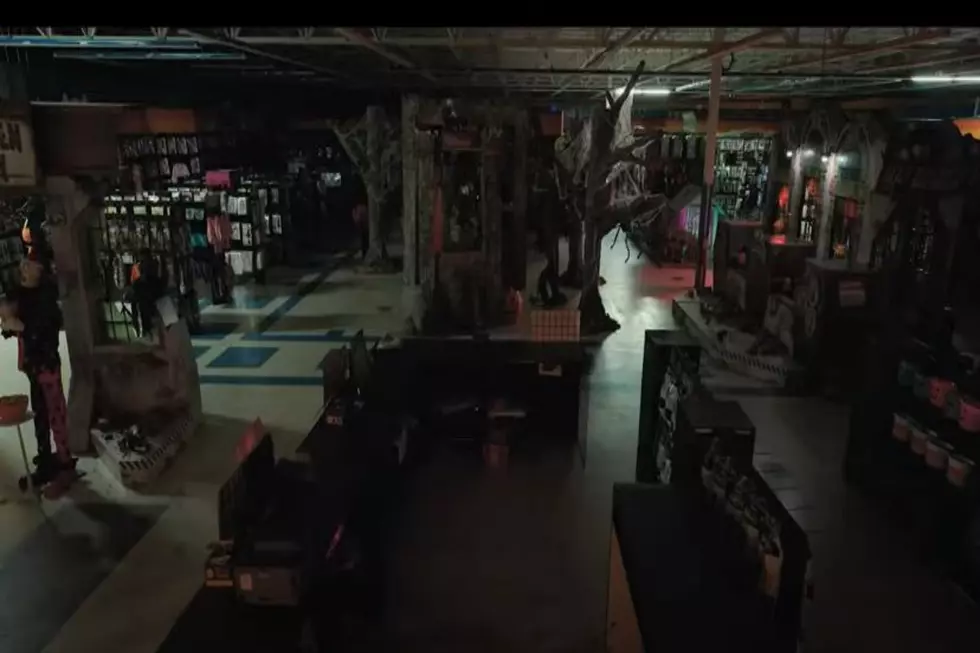 Should Twin Falls Spirit Halloween Store Offer Oct Sleepovers?
YouTube
A movie we watched with our young son over the weekend got me thinking about how cool it would be if Spirit Halloween stores offered overnight October sleepovers. Would you pay to stay an evening at the Twin Falls Spirit Halloween Store if they allowed it?
Halloween is Monday. Our family has been watching Halloween-themed movies for a week now, and we've saved the best for the next few days leading up to October 31. This week the films The Shining, The Conjuring, Insidious, Young Frankenstein, Nightmare Before Christmas, Beetlejuice, and some others are on the menu.
My kid is seven years old, so my wife and I watch scary stuff together and queue up the fun movies with the kiddo. Saturday night we checked out a new movie called Spirit Halloween, and it was surprisingly a great choice for younger kids. It was released earlier in 2022 and stars Christopher Lloyd from Back to the Future. We found it on PLEX, but it's probably available for streaming on a couple of different providers.
Christopher Lloyd of course played Dr. Emmett Brown in the Back to the Future franchise, but in this Halloween film (PG-13) plays a villain ghost that terrorizes some kids inside a Spirit Halloween store by using several display animatronics to take form.
The movie has some mild language and scare sequences, but all in all is more fun than anything. Wouldn't it be great if the Twin Falls Spirit Halloween store offered overnight sleepovers for kids?
Trick or Treat On Bish's Street 2021
Photos from the 2021 Trick or Treat on Bish's Street event in Jerome.
Pahsimeroi Drive Haunted House In Twin Falls
Photos of an annual must-do Halloween attraction in Twin Falls
More From News Radio 1310 KLIX