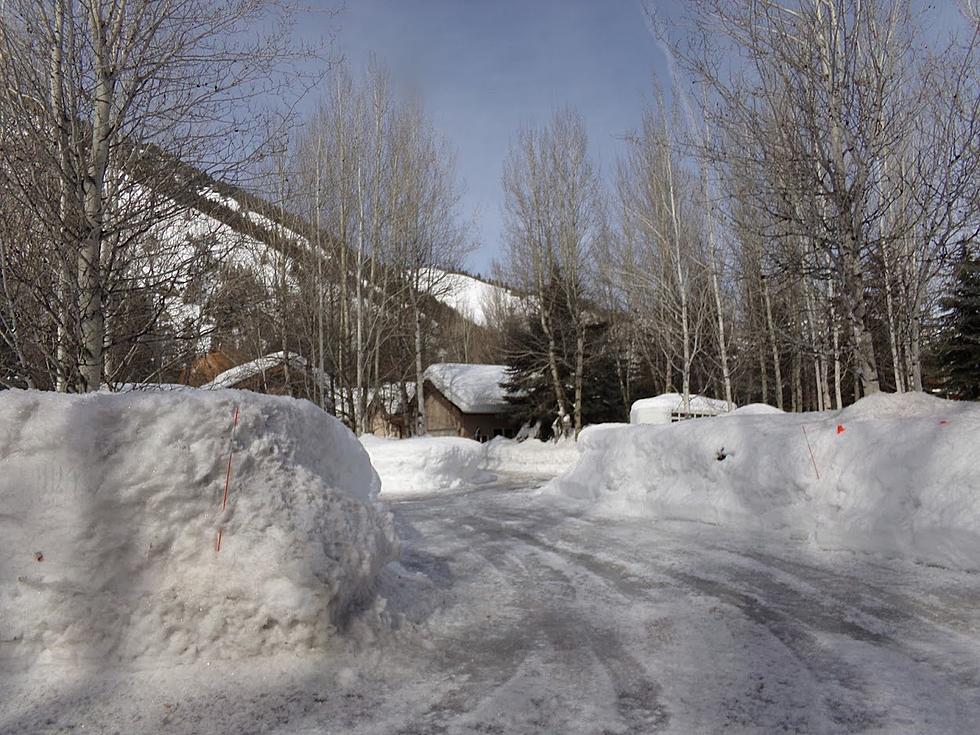 Much of Idaho is Buried Under Snow
Credit Bill Colley.
Some parts of Idaho have more than 200 percent of the average snow total!  What may be unique about this year is that much of it came down in recent weeks and in some cases recent days.  One area south of Twin Falls had almost five feet fall over five days.  Roofs are collapsing on some businesses and homes near Bear Lake.  Near Island Park, some homes look wrapped in a thick white blanket.
State Republican Party Chairwoman Dorothy Moon sent me a picture from her home along the Yankee Fork.  She added she's never seen so much snow on the mountaintop.  I also noticed her thermometer clocked in at zero this morning.
My friend, Mike McFadyen, had readings this morning in the single digits.  He lives near Fairfield.  He also has snow in every direction and he's down on the level with the Camas Prairie.
What does all this mean?  Idaho Fish and Game spokesman Terry Thompson told me runoff could continue well into the early days of summer.  Sergeant Ken Mencl with the Twin Falls County Sheriff's Office believes we could see roads washed out and some flooding if we get a prolonged shot of warmer weather.
Here we are, almost into the second week of April.  We'll see some hot days soon.
The U.S. Drought Monitor last week removed much of southern Idaho from drought classification.  The region was downgraded to abnormally dry.  Today, the Monitor has even lifted that classification from several counties.
Remember, a great many people prayed for an end to the severe drought of recent years.  As Easter approaches, can we acknowledge a higher power?
LOOK: The oldest cities in America
Though the United States doesn't have as long of a history as some Old World countries, it still has plenty of historical charm.
Stacker
brings you a list of the 50 oldest cities in America.
More From News Radio 1310 KLIX