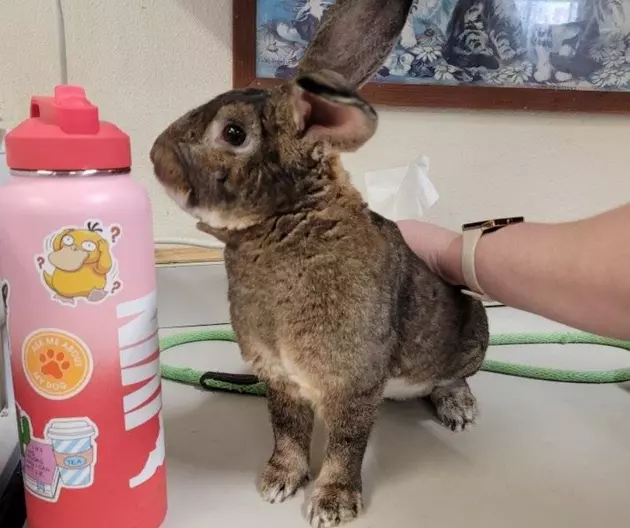 Beautiful Bouncy Bunny Up For Adoption At Twin Falls Animal Shelter
Twin Falls Animal Shelter
The Twin Falls Animal Shelter is known for housing cats and dogs. What you may not know is that right now, they have a beautiful bunny looking for its new home. It is so adorable!
According to the Twin Falls Animal Shelter, this bunny has been at the shelter for a while and is looking to be part of someone's family. The bunny is named Bun and is looking for an indoor home. Bun is even litter box trained! And look at how cute it is!
The adoption fee is only $25 dollars and you can go down to the Twin Falls Animal Shelter to meet the adorable bunny and see if it is a right fit. Bunnies can be great companions. They love to cuddle and hop around the house. I have been told they have a similar temperament as a small dog if it is handled and treated well.
I can only imagine what it would be like to have a litter box-trained bunny roaming around my house. If you have other animals in the home you may want to make sure that they all get along.
I am not sure how my dog would handle a bunny otherwise I would go right in there and scoop this sweetheart up! Bunnies in the grand scheme of things are pretty easy to take care of and fairly cheap to feed. If you want more information make sure you head over to the Twin Falls Animal Shelter Facebook page.
LOOK: Stunning animal photos from around the world
From grazing Tibetan antelope to migrating monarch butterflies, these 50 photos of wildlife around the world capture the staggering grace of the animal kingdom. The forthcoming gallery runs sequentially from air to land to water, and focuses on birds, land mammals, aquatic life, and insects as they work in pairs or groups, or sometimes all on their own.
LOOK: The least obedient dog breeds
More From News Radio 1310 KLIX