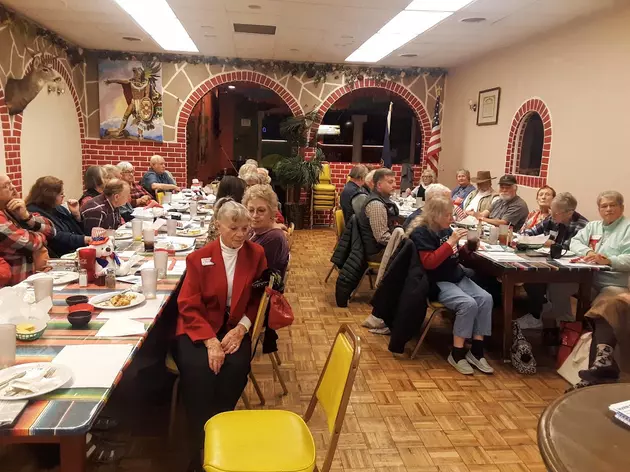 Cheer Up, the Doors of Buhl's El Cazador Won't be Closed Long
Picture by Bill Colley.
If you like Mexican food, cheer up.  The closing of the El Cazador in Buhl won't leave a big space in the center of town.  A new owner will be moving into the space and continuing with the tradition of great Mexican food in the center of downtown.
A trusted source told me the new owner already owns restaurants in Hailey and Meridian.
I mentioned a few days ago my disappointment with the May 5th closing by the current owners.  Because I only had one opportunity to eat there (last December) and I was greatly impressed.  I should have found a way to get there sooner.  The doors will be closed for two weeks before new management takes over.
The space is too good to pass up.  There are multiple dining rooms and each offers meeting and party space.  The building, since its days as a movie house, remains a center for community activity.
I believe I mentioned in a previous post that Mexican food remains America's favorite for ethnic dining.  It may vary by region but when you count all 50 states, it's the bomb!  I also find it to be great comfort food, especially on a cold day.  It sticks to the ribs.
Perhaps I can make some arrangements for a meet-up this summer.  I've done this in the past.  I'll pick a spot for lunch and then invite people who'll be in the neighborhood to come and join me for lunch.  It's a quieter setting for exchanging ideas.
LOOK: States with the most people earning $1 million or more
More From News Radio 1310 KLIX