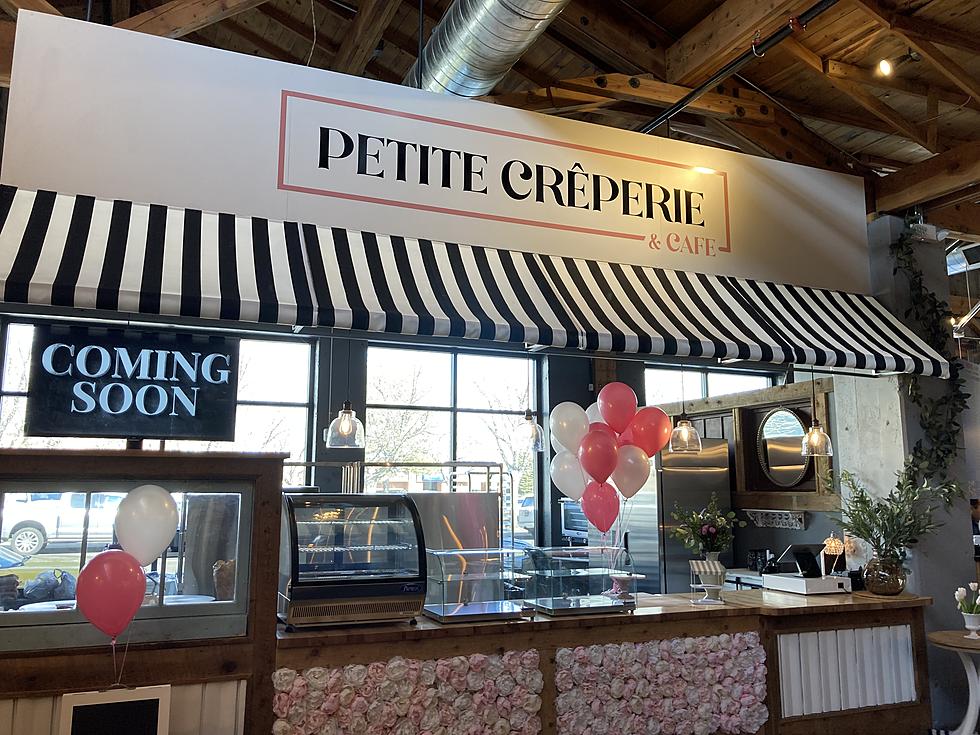 This New Cafe Set to Open in Twin Falls Serves Unique Pastries
Benito Baeza
TWIN FALLS, Idaho (KLIX)-A new cafe featuring some unique pastries, both savory and sweet, will host their grand opening this Saturday in Downtown Twin Falls. Petite Creperie & Cafe will celebrate will open for business on March 4, at the 2nd South Market food hall in the heart of Twin Falls. This is the newest vendor for 2nd South Market that has taken the place of the Clover Leaf Creamery that recently relocated to Main Street.
What is Petite Creperie & Cafe?
According to 2nd South Market, the new cafe will feature a number of food items not commonly found in the Magic Valley. The new eatery will have kolaches, a Czech pasty, that can be made sweet or savory, or beignets made famous in New Orleans. As the name suggest Petite Creperie & Cafe will also serve up both sweet and savory crepes hot and fresh. Thats not all, according to their Facebook page they plan on serving up bacon French toast, Southern pancakes, and bagel breakfast sandwiches. To top it all off you can get a scoop or more of Reed's Dairy ice cream. Reed's started in 1955 in Idaho Falls and has churned up rich ice cream and other dairy products ever since. The milk comes from 250 Holstein cows which supply Reed's Dairy Locations across the southern part of the state, including a shop in Twin Falls in addition to Petite Creperie & Cafe.
Days of Operation for Petite Creperie & Cafe
The cafe plans to be open seven days a week from 7 a.m. to 7 p.m. Monday to Thursday and from 7 a.m. to 8 p.m. on Friday and Saturdays. Sundays the cafe will be open from 8 a.m. to 5 p.m. at 2nd South Market in Twin Falls.
12 Twin Falls Businesses That Made Growing Up in Twin Falls Awesome
Twin Falls is a dang fine place to live in any generation. And while the 80's lacked the cutting edge tech that keeps us occupied today, there was no shortage of fun thanks in part to these businesses that made growing up in Twin awesome.
More From News Radio 1310 KLIX