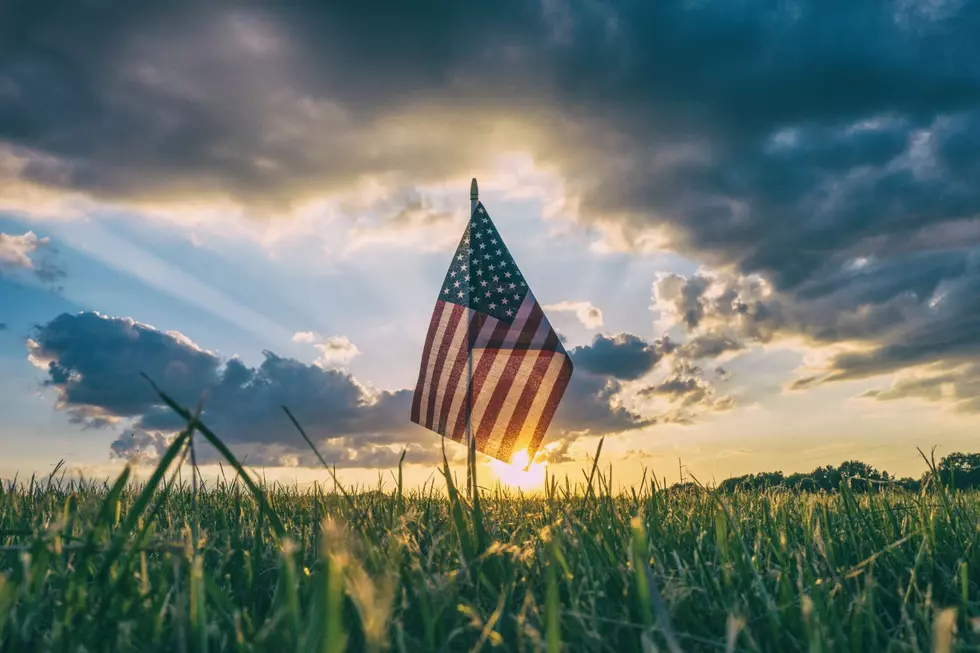 7 Things Happening Around the Magic Valley this Memorial Day Weekend
Credit: Aaron Burden on Unsplash
It seems that May just began a couple of days ago, but we are entering the final weekend of the month, and many of us need the three-day, holiday weekend. While some of us will take advantage of it and catch up on rest, get some yard work done, or perhaps take out the boat, kayak, or trailer, others will be looking for something to do to get out of the house. There are always events taking place in the Magic Valley, and this holiday weekend is no different. Here are some things to check out and attend this Memorial Day weekend in Twin Falls.
Thursday, May 25 Through Monday, May 29 - Memorial Day Movies
One of the best parts about Memorial Day weekend every year is it is typically the beginning of summer blockbusters. There are plenty of options to see at the Magic Valley Cinemas this weekend. 'Super Mario Bros,' 'Fast X,' 'Guardians of the Galaxy Volume 3,' and 'The Little Mermaid,' will all be showing this weekend. Click the link above to check out show times and to book your tickets. You may need to go a couple of times to see everything you want to see. 
Thursday, May 25 - Puppet Show
For those that have little ones and are looking to entertain them for a bit this week, make sure to go by the Twin Falls Public Library and check out the puppet show this Thursday, taking place at 4:30 PM. It should only last about 30 minutes, but while you are there you can rent some videos or books as well. To see the full calendar of events taking place at the library this month and this summer, make sure to click the link above. 
Friday, May 26 - 22 Jumps: Traumatic Brain Injury Speaker Series
One of the best Memorial Day events in the country takes place in Twin Falls, and one of the first and most important parts of the event is the reasoning behind 22 Jumps. This Friday, at the Orpheum Theatre, will be a Traumatic Brain Injury Speaker Series, featuring physicians and researchers. The event is to help the military that struggles with mental health, and attending this series will bring more awareness and attention to that. 
Friday, May 26 Through Sunday, May 28 - Wine and Cupcakes
Do you enjoy cupcakes? Do you enjoy wine? Why choose, when you can enjoy both at the same time this weekend at Holesinsky Winery in Buhl? The event is taking place over the three-day weekend, beginning Friday and ending on Sunday, and costs $20 per person. Book your tickets in advance to secure your spot and enjoy the weather while sipping on wine and tasting delicious cupcakes as well. Click the link above to purchase tickets.
Saturday, May 27 - 22 Jumps
The 3rd Annual 22 Jumps will be taking place again this weekend, and it is one of the most unique and special events that take place in Twin Falls throughout the year. There will be 22 consecutive BASE jumps from the Perrine Bridge, and it is all for a good cause. There will be multiple events throughout the day, all tied into 22 Jumps, but the jumps themselves will begin at 7 AM this Saturday. For all the details on the event, how you can donate, and what the money goes towards, make sure to click the link above. 
Saturday, May 27 - Dirty Rotten Buckers Saddle Rodeo
Nothing screams a Memorial Day weekend in Idaho like going to the rodeo. This weekend there will be a rodeo taking place on Saturday at the Gooding Fairgrounds, beginning at 2 PM. The rodeo will be put on by Dirty Rotten Buckers which is a Saddle Bronc Futurity. The riders will be showing off their colts and looking to win the jackpot at the same time. For more details, make sure to click on the link above. 
Saturday, May 27 - Movie Matinee
While going to the movies is nice, it isn't as cheap as it once was. Perhaps you have little ones, with no sitter, but still want to get out and enjoy a movie. Every Saturday at the Twin Falls Public Library they do a movie matinee from 3 PM to 5 PM. It is free and it allows children to get the feel of going to the movies without the cost. To see what the library has going on this weekend and summer, make sure to click the link above. 
There may not be as many events this weekend as others, but with the unofficial start of summer this weekend, there will be plenty on the way the following weekends. You don't have to wait though and stay inside, go see a movie, save money and see one for free or a blockbuster at the movie theaters, go watch people jump off the bridge, learn about brain trauma, sip on wine, and enjoy some sweets, take in a puppet show, or enjoy a rodeo. Whatever you decide to do this Memorial Day weekend, have fun, be safe, and enjoy the weekend.
Twin Blades Axe Throwing
Best Places For Adult Parties In Twin Falls
Parties and games aren't just for kids. Sometimes you want to abandon the kids at home and go have some real fun without them. Here are the best places to do that in Twin Falls.
More From News Radio 1310 KLIX