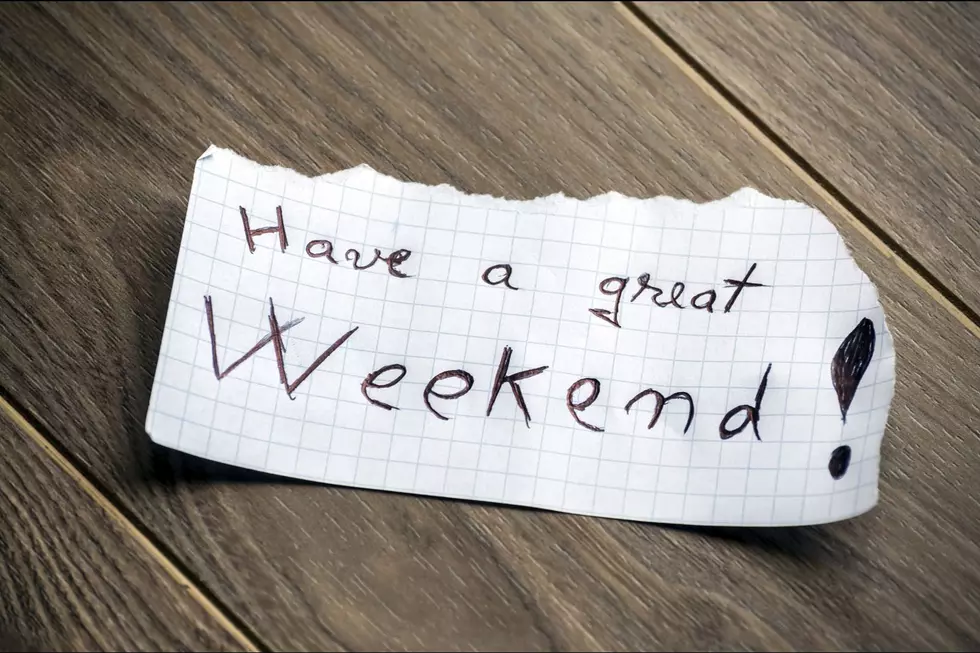 8 Events Taking Place this First November Weekend in the Magic Valley
Credit: maxmihai
A busy Halloween weekend has passed and it is a few weeks until the next major holiday rolls around. The weather will be dropping and the wetness of rain and snow will make its presence felt. It would be a nice weekend to stay inside and rest up after last weekend and to stay warm, but then you will be missing out on the many events taking place this weekend in Twin Falls and the Magic Valley. Get off the couch and get out this weekend to enjoy some fun that you can't find anywhere else. Here are the events taking place this weekend.
Thursday, November 3 Through Saturday, November 5 - CSI Women's Basketball
The CSI women's basketball team officially kicks off their season this Thursday night with the Hilex Poly/Physician's Immediate Care Tournament on the CSI campus. The Lady Golden Eagles will tip off at 5 PM Thursday against Yavapai. They will then play against Justice College at 5 PM on Friday, before finishing the tournament against Western Nebraska Community College on Saturday at 3 PM. For ticket information, you can click the link in the paragraph. Get on out and cheer on your Golden Eagles as they look to start the season off strong this weekend.
Friday, November 4 - Genealogy Workshop
Knowing where you came from and your family tree is important, but many don't know how to track down certain ancestors, or perhaps you have run into a roadblock in your work to track somebody. If you need help in tracing your family tree and want to know how to get around any roadblock, make sure to attend the genealogy workshop taking place this Friday at 10:30 AM at the Twin Falls Public Library. This weekend's specific topic will be getting around those walls that stop your research. 
Friday, November 4 - Family Fun Night Halloween Carnival
Before you put those Halloween costumes away for good this year, put them on one final time and head to the family fun night Halloween carnival at Heritage Assisted Living and Memory Care, located at 622 Filer Ave in Twin Falls this Friday from 6 PM until 8 PM. There will be games, a cupcake walk, face painting, prizes, drinks, and tons of family fun to be had. Head on out for some final Halloween fun one more time this weekend. 
Friday, November 4 - Mark Neiwirth at CSI
Mark Neiwirth, a profound, international soloist, chamber musician, teacher, adjudicator, and arranger will be performing at CSI this Friday from 7:30 PM to 9:30 PM. Tickets are $10 for adults, $8 for seniors, and $6 for students. Having traveled all over Europe, South Africa, and India, Neiwirth has traveled the globe sharing his music, but is back where it all began, having grown up in Kimberly. Do not miss this rare opportunity to see an international star and hear some incredible music this weekend in Twin Falls. Click the link in the paragraph for ticket information. 
Friday, November 4 - Adult Night at Jump Time
It seems like October flew by, but it is the first Friday of November and that means it is time for adults to ditch their kids after all the Halloween fun last week and go have fun being a kid themselves. This Friday from 9 PM until 11 PM at Jump Time in Twin Falls is adult time. For $18 you can get two hours of jumping, popcorn, and a drink. For $2 more you can upgrade that drink to an alcoholic beverage. Snack, drink, fun, and no kids seem like a great way to spend a Friday night after all the holiday festivities last weekend. Focus on yourself for a few hours and have fun jumping, snacking, and drinking this Friday night. 
Saturday, November 5, and Sunday, November 6 - Filer Gun Show
The Filer Gun Show is back and will be taking place this Saturday and Sunday at the Twin Falls County Fairgrounds in Filer. Tickets are $6 for adults, $5 for the military with a valid ID, or $10 for a weekend pass if you choose to go that route. Anybody under the age of 18 is free. The show will be taking place on Saturday from 9 AM until 5 PM and on Sunday from 9 AM until 3 PM.
Saturday, November 5 - 11th Annual Holiday Shopping Expo
With Halloween officially in the rearview mirror, it is time to turn our attention to the next holidays, and while it may seem early, it is never too soon to begin Christmas shopping. One of the best places to get started is at the 11th annual Holiday Shopping Expo that takes place this Saturday at 215 Eastland Drive in Twin Falls, from 10 AM until 4 PM. Admission is free and vendors will be there selling a variety of products that you won't find anywhere else. There will be door prize drawings throughout the day and a grand prize of a Fred Meyer gift card as well. Head on out and start the holiday shopping now.
Saturday, November 5 - St Nicholas Catholic Women's Harvest Dinner
If you are somebody that loves eating turkey dinner at Thanksgiving and can't wait a few more weeks, then you are in luck as the St Nicholas Catholic Women's Harvest Dinner is taking place this Saturday at 5 PM. The dinner will be located at 802 F Street in Rupert, and they will be serving turkey with all the trimmings and dessert. Tickets are $15 for adults and $5 for children aged 6 to 12 with 5 and under being free. Other than dinner, there will also be a raffle, gift baskets, and a gift shop with homemade items.
While the holidays can be draining and it is sad to see them go, that doesn't mean there isn't tons of fun and events to enjoy. There is much to do and no reason to sit at home moping cause the weather is colder. Go to one last Halloween party, enjoy some amazing music, eat some turkey, start your Christmas shopping, buy a new gun, jump around like a child, support a local team, or maybe learn about your family history. Whatever you decide to do this weekend, have fun and be safe. 
Check Out Mary Alice Park in Twin Falls, ID
Mary Alice is an easily missed park, hidden in Twin Falls, but it should definitely not be missed if you want to visit the most magical park in town.
If Idaho Founders had Rants and Raves Pages
Could you imagine if the founders of Idaho had a rants and raves page where they could air their grievances and praise?
More From News Radio 1310 KLIX