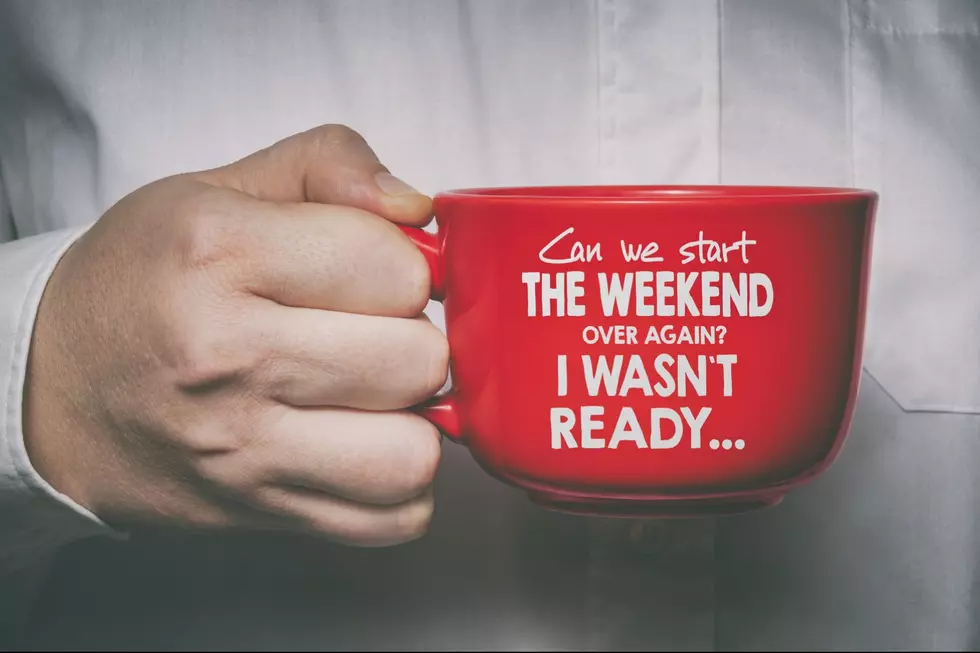 9 Events Happening the First Weekend of April in the Magic Valley
Credit: natasaadzic
March has flown by and is almost over, with April beginning this weekend. That of course means April Fools is taking place, but it also means that spring is getting into full gear and that there are more and more events taking place as winter gets further in the rearview mirror. The weather still won't be as warm as most of us would like, but it will be above freezing and that's enough to feel good to get out of the house in Idaho. There are plenty of events to keep you busy this weekend, and here are some you are not going to want to miss.
Friday, March 31, and Saturday, April 1 - CSI Softball
CSI softball is back at home this weekend. They enter a weekend with a record of 21-12 but are on a 2 game losing streak. They will look to rebound this weekend when they take on Colorado Northwestern Community College on Friday and Saturday. There will be four games this weekend with two on Friday at 1 PM and 3 PM, and two on Saturday at 12 PM and 2 PM. Click on the link to find out more about the team and to look at the schedule for this weekend. 
Friday, March 31, and Saturday, April 1 - Buhl Gun Show
Do you enjoy guns? Do you enjoy food? If the answer is yes to both or either one of those questions, you need to head to Buhl this weekend for the gun show. The Buhl Gun Show will be taking place Friday from 3 PM to 6 PM and Saturday from 8 AM to 5 PM at the West End Senior Center on Main Street in Buhl. Admission is $3, and all proceeds will go towards Home Delivered Meal Program. They will be serving breakfast on Saturday from 8 AM to 11 AM for $7 a meal, and Lunch from 12 PM to 2 PM, also for $7 a meal. Slices of pie will be sold for $3 each. For more on the gun show and the food that you can enjoy, make sure to click the link above, and to head out to see the guns and food and eat it for yourself. 
Friday, March 31 - 'The Gentleman'
Sometimes after a long week, you need a good pick me up like a laugh or two. This week there will be a comedy show at the Orpheum Theater that you won't want to miss. Heath Harmison is back in Twin Falls and his stand-up comedy show, 'The Gentleman' is taking the stage on Friday at 7 PM. Tickets start at $17.50 for standard seating, $23.50 for mezzanine, and $66.50 for box seating. The show will run around 90 to 120 minutes. For more on the show click on the first link above, and for tickets, click on the second link. 
Friday, March 31 - Cards Against Humanity Night
Cards Against Humanity has become one of the most popular games around, but can often be hard to find enough people to play and have a fun time with. This weekend if you want to have a good laugh, make some new friends, and play a fun game, you are in luck. Cards Against Humanity Night at is taking place this Friday in Filer at Pebble Ponds. The event is from 7 PM to 9 PM and there will be food served as well for $25 for the buffet. Make sure you click on the link to register and go have a fun Friday night playing one of the funniest and best games around. 
Saturday, April 1 - Jokes in the Hole Cornhole Fundraiser
Being stuck inside all winter, have you missed playing cornhole? You may be long overdue to get out and play a bit, and why not do so this weekend for a good cause? Jokes in the Hole Cornhole Fundraiser is taking place this Saturday at UI Extension 4-H, in Rupert, located at 85 East Baseline Road. The proceeds go to help with members' expenses for 4-H. There will be three different age groups, 8 to 18, 19 to 64, and 65 and older. There will be a silent auction, raffles, prizes for the top three teams in each age group, and lunch for all those that play. For those watching you can eat for only $5. For more details on the event, you can click the link above. 
Saturday, April 1 - Spring Vendor Sale
Spring is here and that means it is time to put the winter stuff away and begin shopping for spring decorations and gifts. This weekend you can shop multiple places at one location at the Spring Vendor Sale in Twin Falls. The sale is taking place this Saturday from 10 AM to 4 PM at the Twin Falls Senior Center, located at 530 Shoshone Street West. There will be almost 40 vendors available and they will have a little something for everyone. Get out this weekend and go do some spring shopping. Click on the link for more details and to check out all the pictures of things you can see this weekend at the Spring Vendor Sale. 
Saturday, April 1, and Sunday, April 2 - Gem State Comic Con
Gem State Comic Con is back and will be taking place this weekend, Saturday, April 1, and Sunday, April 2 in Boise. The event will take place from 10 AM to 5 PM on Saturday, and 10 AM to 4 PM on Sunday. You can get tickets for both days for $25 per person in advance online, or for $35 at the door on the day off. You can also purchase individual day tickets and group tickets. Autographs, collectibles, Q&A sessions, movies, and so much more. This a fun event that will have a little bit of something for everyone. Make sure to click the link to learn more, as well as to book your tickets today to save money. 
Saturday, April 1 - Learn to Play Pokémon
Are you somebody that has collected Pokémon cards through the years? Perhaps your children collect them. Did you know they are more than collectibles, but also card games? If you have cards but don't know how to play, or perhaps your friends enjoy playing but you haven't learned, this weekend is a great chance to learn the game. There will be a class to learn to play Pokémon this weekend in Twin Falls at Black Dragon Games, located at 756 Falls Avenue. The event is $25 per person and will begin around 3 PM and go until around 5 PM. Everyone that attends will be given a deck to play with and a box to help keep them safe. For more on the event, make sure to click the link above. 
Sunday, April 2 - Amazing Grace Egg Hunt
Easter is still over a week away, but that doesn't mean your kiddos can't get in some practice before the big day. There will be an Easter egg hunt this weekend at Amazing Grace after their second service on Sunday. There will be over 10,000 eggs, so there is plenty to go around for each kid. There will also be train rides, horse rides, balloon animals, free food, and more. Click on the link to see all the Easter egg hunts happening over the next week, and to learn more about the one at Amazing Grace this Sunday. 
There is much to do this weekend if you are looking to get out of the house. Start Easter egg hunting early, learn to play Pokémon, play Cards Against Humanity and make some friends, play cornhole and win some prizes, attend Comic Con in Boise, watch some softball and cheer on the local team, do some spring shopping, take in a comedy show and laugh, or perhaps attend a gun show and enjoy some food in the process. There is more than just these to do if none of these are what you are looking for. Whatever you decide to do this weekend, have fun, be safe, and enjoy the first weekend of April.
Most Terrifying Attractions In Southern Idaho
The Perrine Bridge by itself isn't that big of a deal in the fear-factor category until you decide to do a BASE jump. That's when the fear level goes up to 10. Other places are just scary as the bridge.
Sweet Treat Places Around Twin Falls
More From News Radio 1310 KLIX