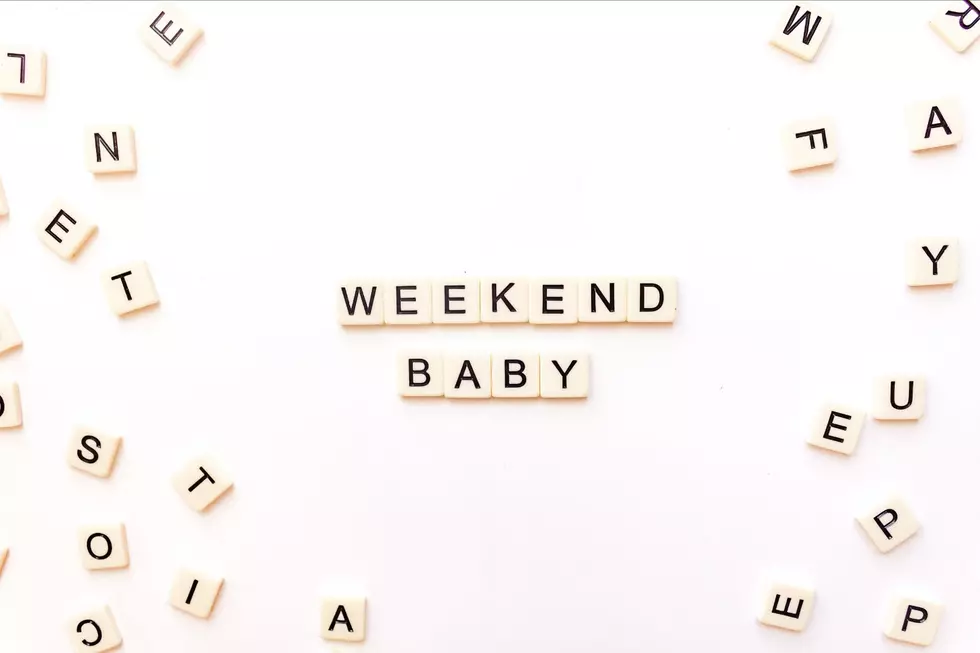 7 Events to Enjoy this Cold Weekend in the Magic Valley
Credit: Sincerely Media on Unsplash
The weather has dipped and the cold, wetness, and snow have made their arrival. With the colder weather and conditions, it makes getting out of the house a little tougher, but more important than before, to avoid cabin fever before the heart of winter weather. Despite the conditions, there will still be tons of activities and events taking place this weekend in the Magic Valley, and there is no reason to not bundle up and head out to enjoy your weekend. Here are the events taking place this weekend.
Thursday, November 10 Through Saturday, November 12 - CSI Men's Basketball
The CSI men's basketball team will look to continue their hot start to the season this weekend when they play in the Rob Green Classic starting Thursday night on the CSI campus. The men currently are 3-0 and will play three games in three days to try and get to 6-0. The men will play against Eastern Wyoming College at 7 PM on Thursday, followed up by playing Casper College on Friday at 7 PM, and close out the weekend by playing Tyler Junior College on Saturday at 7 PM. Tickets are still available for all games, and you can click on the link to check out seating information.
Friday, November 11 - Grace Community Church Chili Cookoff
With Veteran's Day being this Friday, what better way to celebrate them and honor them with some good ole fashion chili? Grace Community Church will be holding a chili cookoff this Friday at 11:30 AM and is looking for participants that make a wide variety of chili. If you think you have the best in the Magic Valley, this is your chance to prove it, with cash prizes for first and second place. Click the link above for all the details and contact information if you are interested in helping or participating. Spread the word to any veterans you know as well.
Friday, November 11 Through Sunday, November 13 - Harvest Festival
With the holidays fast approaching, it is never too soon to start shopping, and if you want to stay warm and inside, then head to the CSI Expo Center this weekend for the CSI Harvest Festival. The festival begins on Friday at 10 AM and will go until 7 PM on Friday and Saturday and will go from 10 AM until 4 PM on Sunday. Admission is $3 for adults, with children 10 and under free, and for $7 you can get a pass for the entire weekend. The event is the largest arts and crafts fair in the area and consists of vendors from multiple states in the region. Head on out to the CSI Harvest Festival this weekend.
Friday, November 11 - Magic Valley Symphony Concert
For those that enjoy classical music and staying inside, make sure to stay warm by attending the Magic Valley Symphony Concert this Friday in the Fine Arts Building on the CSI Campus. The concert is from 7:30 PM until 9:30 PM with tickets being $15 for adults, $12 for senior citizens, $10 for students with a valid ID, and free admission to all veterans and active military. With Friday being Veteran's Day, most of the music will be themed around the holiday. The Magic Valley Symphony only performs a few times a year, so do not miss your chance to see them this weekend.
Saturday, November 12 - MV Kid Holiday Market
If you are going to leave the house and go shopping, you might as well hit up as many possible places as you can. This weekend you can go to one location and find a multitude of items for your holiday shopping pleasure. The Magic Valley Kid Market will be at the Twin Falls Fairgrounds this Saturday from 10 AM until 2 PM and will have over 60 booths to shop from. Everything will be sold by kids and you can buy jewelry, artwork, ornaments, crochet items, and so much more. Make sure you head to the Fairgrounds and see what you can find, and support locals all at the same time.
Saturday, November 12 - Aspire
Often we need a break from life and need a night away from our families and routine to get rejuvenated. There is an event taking place this weekend for all women in the area, that any lady in the area should attend. The event is called Aspire and is taking place at the Reformed Church in Twin Falls, located at 1631 Grand View Drive on Saturday at 6 PM. Tickets to the event are $25 for general admission and $35 for VIP. Doors open at 5 PM for VIPs and 5:30 PM for general admission. It will be a night of music, comedy, and Bible teaching. Click the links to get more information and see what you can expect.
Sunday, November 13 - CSI Cheer Team Father-Daughter Ball
Every dad and daughter needs to do a father-daughter ball at least once, and this weekend is your chance to attend one at the Twin Falls County Fairgrounds. The ball will be taking place this Sunday from 5 PM until 7 PM and is $30 for admission and $10 for each additional daughter if you have more than one to bring. The event is being put on by the CSI cheer team, and tickets can be purchased at the door, from a cheerleader, or by emailing rmabbott@csi.edu/DMing. There is no age limit, so don't miss out if you think your daughter is too young. Book your tickets today and enjoy a night of dancing with your little girl or girls. 
Don't let the weather keep you in and get you down. Get on out this weekend and enjoy a weekend of shopping, eating chili, listening to music, dancing, supporting a local team, and enjoying time out of the house. Whatever you decide to do this weekend, have fun, be safe, and try to stay warm because it'll be a cold one.
7 Things You Need To Be Ready For A Winter Storm
We can learn from previous winter storms to know exactly what we can do to be best prepared for snow and inclement weather.
Best Places For Adult Parties In Twin Falls
Parties and games aren't just for kids. Sometimes you want to abandon the kids at home and go have some real fun without them. Here are the best places to do that in Twin Falls.
More From News Radio 1310 KLIX