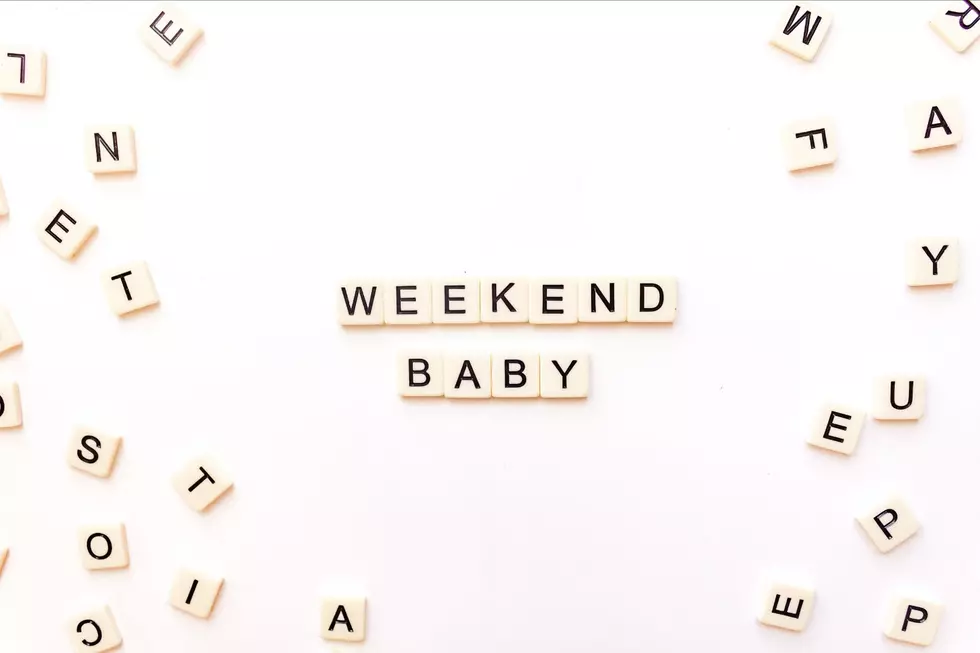 8 Events to Not Miss this Weekend in the Magic Valley
Credit: Sincerely Media on Unsplash
Another week is coming to an end, and another weekend is fast approaching. This weekend will be packed full of events to get you out of the house and to have fun. The weather should be a little chilly, but not too bad, and the conditions should be nice as well. Don't spend the weekend locked inside, unless that's what you want to do. Get out, have fun, and check out some of these events this weekend in the Magic Valley.
Thursday, February 9 - CSI Basketball
The CSI basketball teams are rolling as both the men's and women's teams are ranked in the top five in the NJCAA Polls. The men's team is sitting at an astounding 25-0 and unanimously number one in the polls, while the women's team is ranked number five, at 23-2, and on an eleven-game winning streak. Both teams will be in action this Thursday night against Utah State University Eastern on the campus of CSI. The women tip off at 5 PM, with the men tipping off at 7 PM. Click on the links above to check out both teams as they look to continue their winning ways. 
Thursday, February 9 Through Thursday, February 16 - 'Grease' the Musical
Many of us have seen the movie 'Grease,' but have you ever seen the musical live? This weekend is your chance, as the musical will be performed at the Historic Wilson Theatre Thursday, Friday, and Saturday. All shows begin at 7:30 PM with tickets being only $12. If you have never seen the musical performed live, make sure to buy your tickets for this weekend, and perhaps make it an early Valentine's Day date. If you are unable to make it this weekend, or if the shows are sold out, there will be shows next weekend as well, but don't wait to get your tickets. Click on the link to purchase them today. 
Friday, February 10 Through Sunday, February 12 - Home and Garden Show
The Southern Idaho Home and Garden Show returns this weekend. The event will be taking place at the CSI Expo Center Friday, Saturday, and Sunday. The show will be taking place from 10 AM until 7 PM on Friday and Saturday, and from 10 AM to 3 PM on Sunday. Tickets are $5 per person, with children 12 and under being free. If you need roofing, curbing, sprinklers, gutters, playground equipment, a gutter, a fountain, or anything else for your home and garden, odds are you can find it here. Click on the link for the full details, and drop by the CSI Expo Center this weekend. 
Friday, February 10, and Friday, February 11 - Comedy Hypnosis
Have you ever wondered if you can be hypnotized? Would you enjoy watching people be hypnotized? If the answer to either of those questions is yes, then you need to book your tickets now for Comedy Hypnosis with Austin Singley. He will be performing in Burley this Friday and Saturday at the King Fine Arts Center with both shows beginning at 7 PM. Tickets range from $15 to $35. Laugh, take a nap, and potentially become the star of the show this weekend. This show makes for a great date night or a fun family night out. Click on the link to find out more about Austin Singley and to book your tickets today. 
Friday, February 10 - The World of Musicals
For those that enjoy musicals and seeing live performances, don't miss 'The World of Musicals,' being performed this Friday on the CSI Campus at the Fine Arts Center. The show is from 7:30 PM to 9:30 PM, with tickets being $38 for adults and $14 for students in high school or under. The show is a journey through some of the most iconic musicals of all time and is a can't-miss show for anyone that appreciates the fine arts. Click on the link to read about the show and book your tickets today. 
Saturday, February 10, and Sunday February, 11 - Twin Falls Gun Show
If you need a new gun or need to get out of the house and looking for a place to escape, make sure to head out to the Twin Falls County Fairgrounds in Filer and check out the Twin Falls Gun Show this weekend. The show takes place this Saturday from 9 AM until 6 PM and Sunday from 9 AM until 3 PM. Tickets are $10 per person, with children 10 and under being free. Click on the link for more details on the show. 
Sunday, February 13 - The Super Bowl
The Super Bowl is this Sunday, which means it's time to chow down and enjoy some good football food, commercials, and maybe a little football as well. Some of us will attend a party for the game, others will not even watch it, with the rest watching for their own reasons. The game starts at 4:30 PM, but the eating and fun can begin earlier than that. Movie trailers, funny commercials, halftime shows, or the game itself, there is a little bit of something for everyone to enjoy when watching the game this weekend. 
All Weekend - Celebrate Valentine's Day Early
With Valentine's Day falling on Tuesday, it may be wise to plan your holiday date for this weekend. After work, going out to eat and planning a date in the middle of the week can be tough, so have an early Valentine's Day date and do it on Friday or Saturday this weekend. Go out to dinner, a movie, or whatever you have planned so you don't have to do it on the more crowded holiday and don't have to worry about getting home late. Whatever you do, don't forget, because it is likely your significant other will not. 
There is much to do this weekend. Make sure to catch the Super Bowl, go on an early Valentine's Day date, stop by the gun show in Filer, check out the Southern Idaho Home and Garden Show, see a musical or two, get hypnotized and laugh, cheer on a local basketball team, or do something else. The weather shouldn't be terrible, so take advantage of it and make sure to have a fun and safe weekend.
Twin Blades Axe Throwing
Tag 'Em Up
Mobile Laser Tag Company Tag 'Em Up
More From News Radio 1310 KLIX