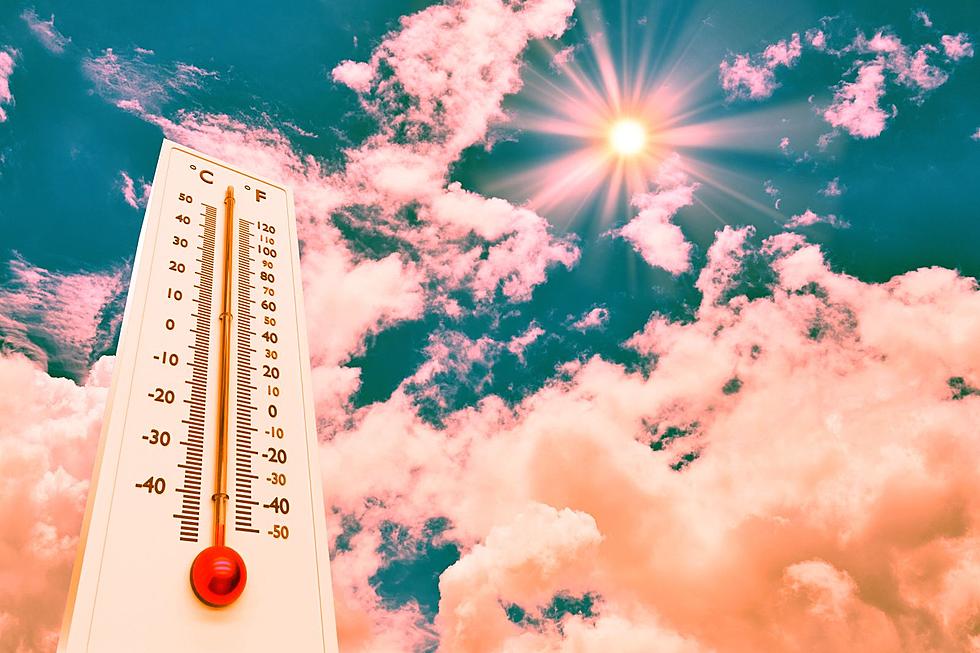 First Triple Digit Temps of 2023 Heading to Twin Falls
Canva
Much of Idaho, including the greater Twin Falls area, is heading into a weekend that should see its first triple-digit temps in 2023.
Triple-Digits in the forecast by Sunday
We can expect to see highs in the mid to upper 90s on Saturday and well into the triple digits on Sunday afternoon. According to the National Weather Service, the Magic Valley area is expecting a high on Sunday of 104, while KMVT Weather is forecasting a slightly hotter temperature of 106. 
The hot weather trend is expected to continue into the following week, but highs should drop slightly, averaging in the mid 90's.
Safety reminders about extreme temperatures
During hot weather, it's crucial to stay safe and take necessary precautions to maintain your health and well-being. Here are some basic ways to stay cool and safe during the hot weather.
Stay hydrated
Hydrate regularly with water, avoiding caffeinated and alcoholic drinks, as they may lead to dehydration.
Protect yourself from the sun
Wear loose, light-colored clothing and a hat, or use an umbrella. Apply a broad-spectrum sunscreen with SPF 30 or above to all exposed skin.
Plan your outdoor activities wisely
Limit outdoor activities between 10 a.m. and 4 p.m., when the sun is at its peak. If outside during these hours, take regular breaks in shaded or cooler indoor areas.
Monitor your health
Watch for signs of heat-related illnesses like dizziness, rapid heartbeat, headache, fainting, or excessive sweating. If symptoms appear, move to a cooler place, hydrate, and seek medical attention if necessary.
Be aware of the vulnerable and your own health
The elderly, young children, and people with certain health conditions may be more susceptible to heat. Take additional precautions if you or your loved ones fall into these categories.
Don't forget to take care of your pets
Temperatures inside a car can escalate rapidly during hot weather, even with the windows cracked open. This can lead to heatstroke or even be fatal for your pets. Always ensure pets are in a cool, well-ventilated area with access to water. If you need to leave your pet alone, do so at home, not in a car.
LOOK: 11 tick-borne illnesses and what to watch out for during your outdoor adventures
Stacker
compiled a list of 11 common tick-borne diseases in the U.S. and what symptoms to watch out for, using a variety of medical and government sources.
More From News Radio 1310 KLIX