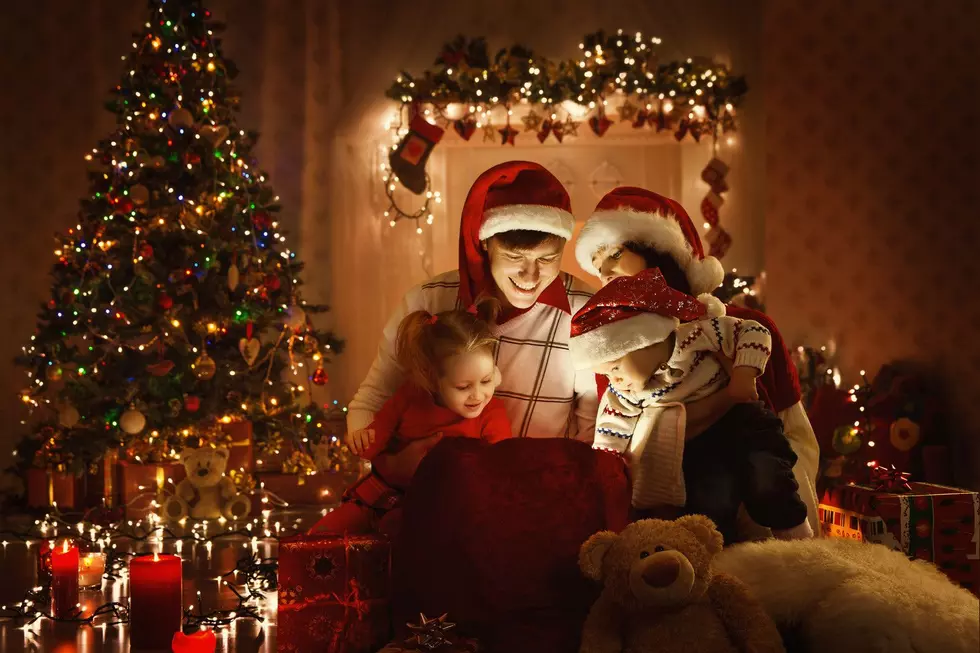 How to Spend the Long Cold Christmas Weekend in the Magic Valley
Credit: inarik
After all the long hours of shopping, browsing the internet, and wrapping presents, this weekend is finally here and it will be time to celebrate Christmas. Take some time off work, spend time with the family and enjoy the best holiday of the year. It feels like it takes forever to get here, but once it does it is all worth it. While some of us will host family members and friends, and others will travel to visit their families, odds are you will be looking to entertain your guests or to be entertained. For those that are staying in Twin Falls and the Magic Valley this holiday season, there are not any events, as most places are closed, but there are a few things you can do to get out of the house or stay in to celebrate Christmas this weekend.
Christmas Lights in Twin Falls
If you are looking to get out of the house this weekend but don't want to deal with the conditions outside, how about taking a nice warm car ride around town and the Magic Valley and taking in some of the beautiful Christmas displays that are in the area. There are a wide variety of displays to take in, and you can drive around and enjoy them from the warmth of your car, or get out and walk around a little if you choose to go through the Botanical Gardens. Odds are, you have been busy building up to the holiday weekend, and haven't had a chance to enjoy the beauty the season brings. Click on the link above to see some of the displays you need to enjoy this weekend.
Christmas Services in Twin Falls
While many of us think of Christmas as lights, presents, and food, it is easy to forget the real meaning of Christmas. Attending a candlelight service on Christmas Eve, or Christmas morning this year since the holiday falls on a Sunday seems like the perfect way to get out of the home and appreciate the real meaning of the holiday. If you do not have a church you normally attend and are looking for a place to go this weekend, make sure to click the link to see the times and days of services in the area.
Caroling in Twin Falls
While it may be a little cold and not many people do it anymore, perhaps bundling up and caroling this weekend can become a new family tradition in your household. Bring joy to your neighborhood, or go to a retirement home, and sing some good ole fashion Christmas carols. It is guaranteed to make somebody's holiday season better, and bring a smile to a few faces. It gets the family out of the house and spreads holiday joy across town.
Christmas Movie Marathon
Instead of going outside or leaving the house, how about staying in, starting a fire, getting under a warm blanket, and enjoying watching your favorite Christmas movies that you may not have had time to watch yet this year. You can stay in your pajamas and stay warm, and if you have children, you can introduce them to some of the classic movies that everyone should enjoy during the holiday season. Forget about the stress from the last month or anything happening at work and escape reality as you relax and get lost watching Christmas movies all weekend.
Board Games and Family Time
If you need a break from your movie marathon or need something a little more active than sitting on the couch, pull out some board games and have some family fun the old traditional way. Odds are you have a closet in your home full of board games you love but haven't had time to play in years. With the holiday falling on a long weekend this year, why not take the extra time, pull out a game, and have some fun. Whatever you do though, don't start Monopoly. It never ends well, and it may ruin Christmas for a few family members.
With no events this weekend and Christmas falling on Sunday, the most important thing this weekend is to spend time with your family, enjoy the holidays, and remember the true meaning of Christmas. If you are traveling, stay safe, and of course, try to stay warm this weekend. However, you decide to spend your Christmas weekend, be safe, have fun, and have a Merry Christmas. 
Grinch Cave For Rent In Southern Utah
The Grinch went to Florida for Christmas and rented out his cave to make some extra money to buy Roast Beast. Checkout the pictures from inside his bachelor pad.
2021 Christmas Tree Lights Being Installed At Twin Falls City Park
Installing the lights takes about one week, so they plan to be finished by Thanksgiving.
More From News Radio 1310 KLIX