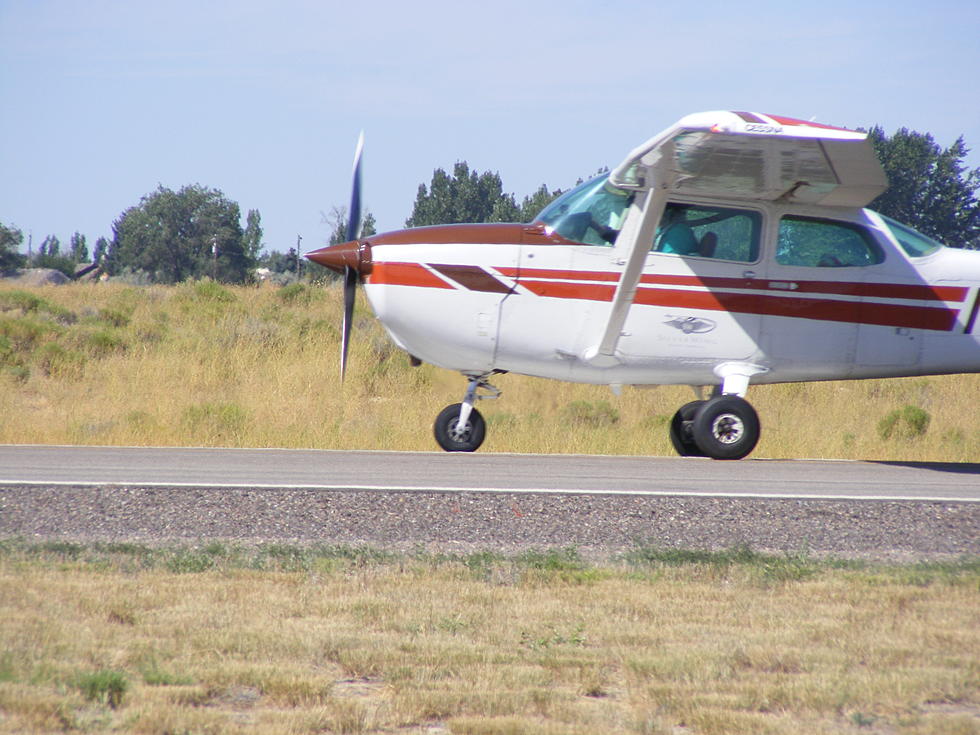 Nearly $20 Million Headed to S. Idaho Airports in COVID-19 Aid
Airplane taxing at Magic Valley Regional Airport, Benito Baeza
TWIN FALLS, Idaho (KLIX)-Close to $20 million is headed to southern Idaho airports to help their operations during the novel coronavirus (COVID-19) pandemic.
The U.S. Department of Transportation (DOT) and Federal Aviation Administration (FAA) announced $44,196,705 is being allocated to Idaho airports as part of the Coronavirus Aid, Relief, and Economic Security (CARES) Act Airport Grant Program; Magic Valley airports, including Friedman Memorial Airport in Hailey, will get $19,749,860 of that.
Broken down, the Hailey airport in Blaine County will get the largest share in the area of $18,776,130, according to DOT. Blaine County was the first and hardest hit areas by COVID-19 in Idaho. Twin Falls airport Joslin Field will get $1,193,730 of the grant. The airports in Burley, Jerome, and Gooding will each receive $30,000. Buhl's airport will get $20,000. Jackpot's airport, on the Nevada/Idaho boarder, will also get $20,000.
The grants will help these and other airports with continued operations as airports have lost revenue due to declining passenger travel because of COVID-19. Funds are intended for capital expenditures, airport operating expenses which include payroll and utilities, and debt payments.
Enter your number to get our free mobile app
More From News Radio 1310 KLIX