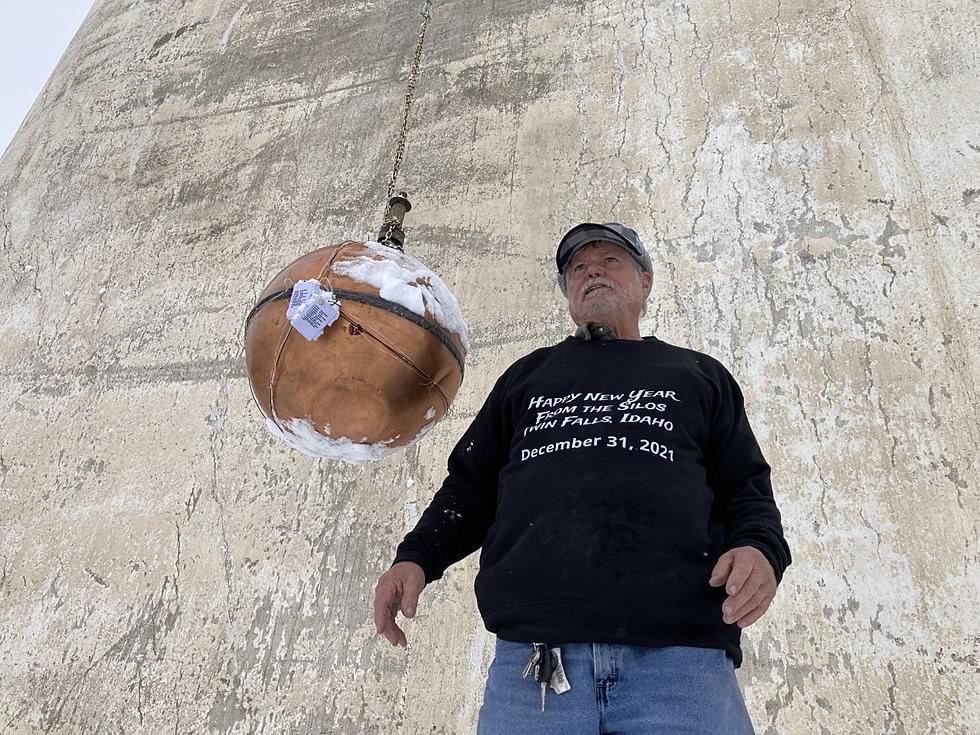 New Year's Ball Ready to Drop in Twin Falls for 2022
Dave Woodhead stands next to his copper ball used for nearly 20 years to welcome in a new year.
TWIN FALLS, Idaho (KLIX)-After a few runs with a timer, a small pickup, some simple rope, and what is probably a copper ball, the stage is set to welcome in 2022 in downtown Twin Falls. Local business owner, entrepreneur, and beer connoisseur Dave Woodhead is ready to drop the ball on 2021 and welcome in a new year, "Come on down, let's get rid of this silly year." Woodhead made the final adjustments the Monday after Christmas to a rather simple set-up to celebrate a new year, a tradition started back in 2002. "That day my friend Earle and I simply tied a rope to the ball and walked towards the silo from the intersection of Hansen and 5th."
Not much has changed since the first ball drop next to the historic grain silos that tower over the Depot Grille, a local favorite eatery. Now, Woodhead uses his Ford Ranger (he plans to use his classic Ford Econoline during the actual drop) and has added some battery-powered Christmas lights to the dented ball about three feet in circumference. "I bought this ball at an auction not knowing what it was or what I was going to do. I just thought it looked cool. It cost about $14," said Woodhead as he stood next to the ball hanging from a pulley attached to the top of one of the silos.
There was only one time the ball drop didn't happen in the last 20 years, not even COVID stopped it the last time, it was pushed back to the spring equinox. One year it the event was held inside Woodhead's bar. As usual, anyone and everyone is invited to attend. Woodhead said people can stay in their cars if they want or huddle around a fire pit that will be set up. The ball will be illuminated and hoisted up 80 feet a few minutes before the new year approaches at midnight and then the show begins. Woodhead said some of the area bars and restaurants should be open for people to grab a bite to eat before the ball drop.
More From News Radio 1310 KLIX