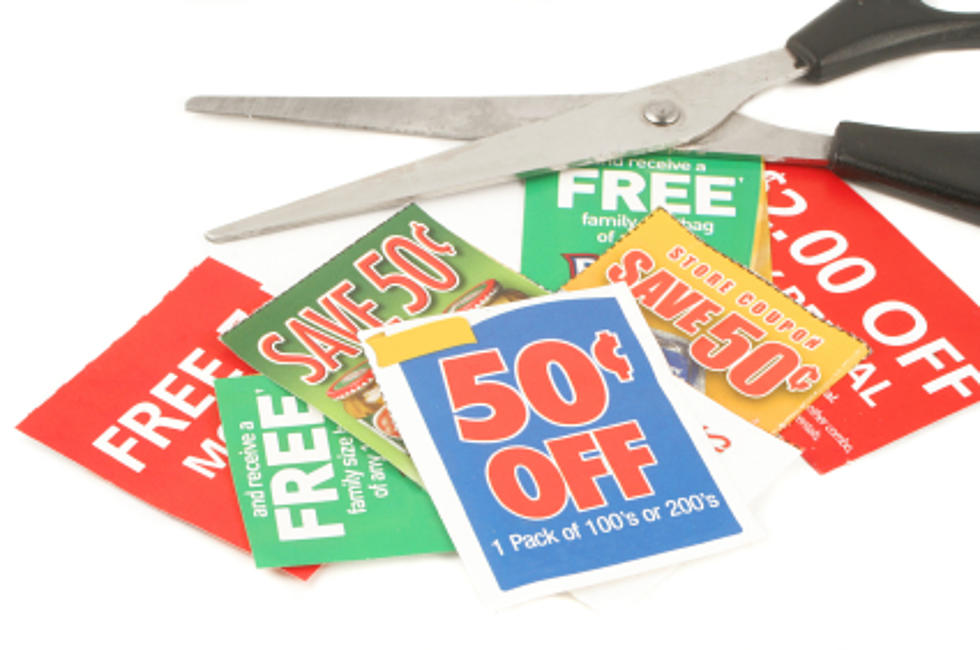 An Open Letter to Couponers
clipping coupons to save money at the grocery store
I had an idea! 90 minutes later there were three sheets of computer paper with scribbles thrown around my office.
Have you gotten into ABC's The Good Doctor? If you do, you know that the show's main character, Dr. Shaun Murphy, has Savant Syndrome which is demonstrated to us by all these statistics, scenarios and graphs floating through the air around him when he's found a solution to a difficult problem. I'm nowhere near as smart as Dr. Murphy, but that's kind of what my computer papers reminded me of.
I'm trying to get a jump start on my Christmas shopping and I was trying to figure out the cheapest way to get some of my friends and family members across the country their first Amazon Alexa device to listen to my show anywhere...but I'm not made of money! Those papers were mapping out the cheapest way to get the following:
4 Amazon Echo Dots ($49.99/speaker)
2 Fire Tablets ($49.99/tablet)
2 Instant Pot Lux 6 qt Pressure Cookers ($64.99/Instant Pot)
If I paid retail and took advantage of free shipping, that should cost me about $453 after tax. OUCH!
That's when I remembered a former co-worker mentioning how she gets a ton of her gifts from Kohl's because after Kohl's cash, she can get some of those items practically free.  I haven't really shopped at Kohl's as an adult, so I had no idea how Kohl's Cash works. For some reason, I thought that you just automatically earned it for every $50 you spent. WRONG. Apparently, there are earnings period every couple of weeks.
So I started to Google, trying to dig up when the next earnings period was coming up so I could wait to buy my gifts. I grew increasingly frustrated because I couldn't find an answer.  I just found the previous two earnings and spend periods.  So I took those, mapped them out on a calendar I drew to try and predict the next earnings period. (I did correctly predict that if started on Thursday, October 3.)
During that Google rabbit hole, I found a tip about buying discount gift cards to save even more money.  Websites like Gift Card Granny, sell gift cards that people didn't want for prices a little lower than the balance of the card. I was a little nervous to try it, but there were Kohl's cards big enough to cover my purchase available that day for 7.5% off so I picked up a couple with eCodes.  The gift cards were sent to me via e-mail with in minutes.
With those in hand, back to Kohl's website I went to start loading up my cart. I was pleasantly surprised to find out that they have a deal where if you buy two Echo Dots, it knocks the price down to $39.99/speaker. SWEET! So here's what I bought for $222.54.
4 Echo Dots (Savings $41)
1 Amazon Fire Tablet
I used most of the $225 worth of gift cards that I bought for $208 to pay for the purchase. Another $17 in savings! And I earned $40 Kohl's Cash so I can go back and buy another tablet for about $13 on October 7.
Then it was on to the Instant Pots. Walmart and Amazon both have the 6 qt model of the Lux for $64.99 so with free shipping I could get them for $123 BUT, I'm going to buy from Amazon because they have a promotion going on for first time Gift Card buyers. If you use a promotion code when you buy at least $50 in gift cards, you'll get a $15 credit on your account to spend later.  So I'm going to buy myself an Amazon gift card to put toward my first Instant Pot and use that $15 credit on my second one to knock the total to $108.
All of a sudden this makes those three sheets of paper I was doing math on make sense, doesn't it? At the end of the day, I was able to knock my gifts down to $344...saving myself $109! (It only took me an hour and a half to figure out how to do it!)
Does my brain hurt for thinking that much? Heck yes. Was ringing up that amount of savings exhilarating? OMG, yes!
To the couponers out there who've been doing this for years, I just want you to know how much I admire you. Figuring out how to maximize your cash is A LOT of work and requires hours of dedication. Setting aside to do that when you have a full time job and kids to take care of isn't easy. High five to you for making it work! You guys are some sort of ninjas!
More From News Radio 1310 KLIX