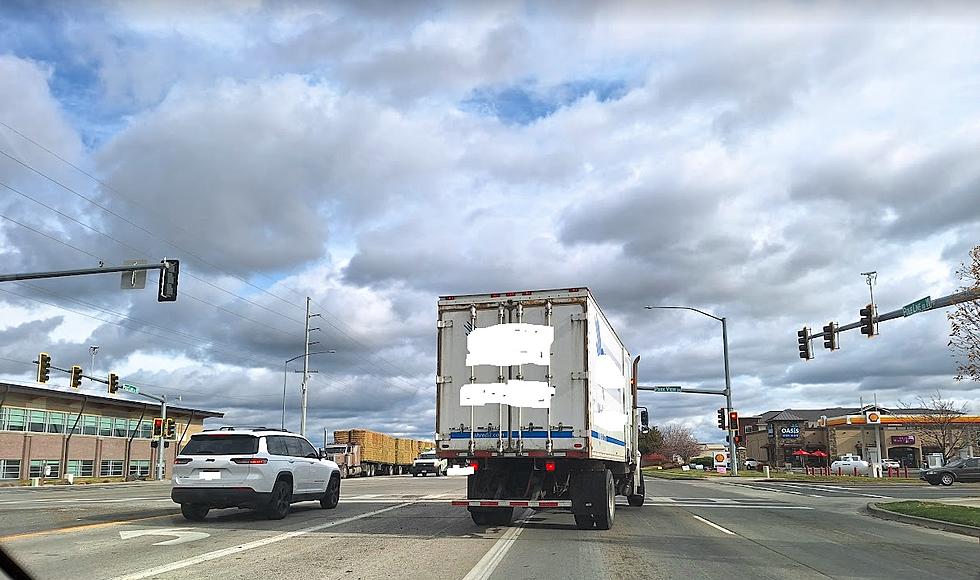 Idaho May Be Ready to Crack Down on Reckless Driving
Credit Bill Colley.
I'm using a considerable amount of white-out here to disguise the truck in the picture.  I sympathized with the driver because I've often been on a tight schedule and lost.  This happened at 1:15 p.m., Tuesday.  I was returning from voting when I saw the truck shift from the left turn lane into the center.  I'm told this is a no harm no foul situation.  Law enforcement does tell me we're increasingly seeing fouls on Idaho roads and streets.
We've had two serious instances in a little over one year where first responders were struck by drivers at accident scenes.  Many of us have witnessed people doing unsafe lane changes.  People stop in heavy traffic to make turns over double solid yellow lines.  Sometimes even quadruple solid yellow lines.
Sergeant Ken Mencl with the Twin Falls County Sheriff's Office says too many drivers are more concerned with what's going on inside the car than outside.
I wouldn't put it past the state legislative delegation in the Magic Valley to suggest stronger penalties for some of the violations we're seeing.  After two such accidents involving a trooper and a firefighter, I believe constituents would support the change.
The legislative session begins anew in January.  We've seen such terrible carnage on roads in 2023, you'll probably also have first responders lobbying for tougher penalties.
One last pet peeve to mention.  I know a lot of people who do their best to live their lives within the law.  Until it comes to driving.  Many friends even joke about speeding.  What other laws should we ignore and laugh about?
20 Rock Artists Who Followed Up a Classic Album With a Dud
It's not easy capturing lightning in a bottle twice in a row.
Gallery Credit: Bryan Rolli
More From News Radio 1310 KLIX