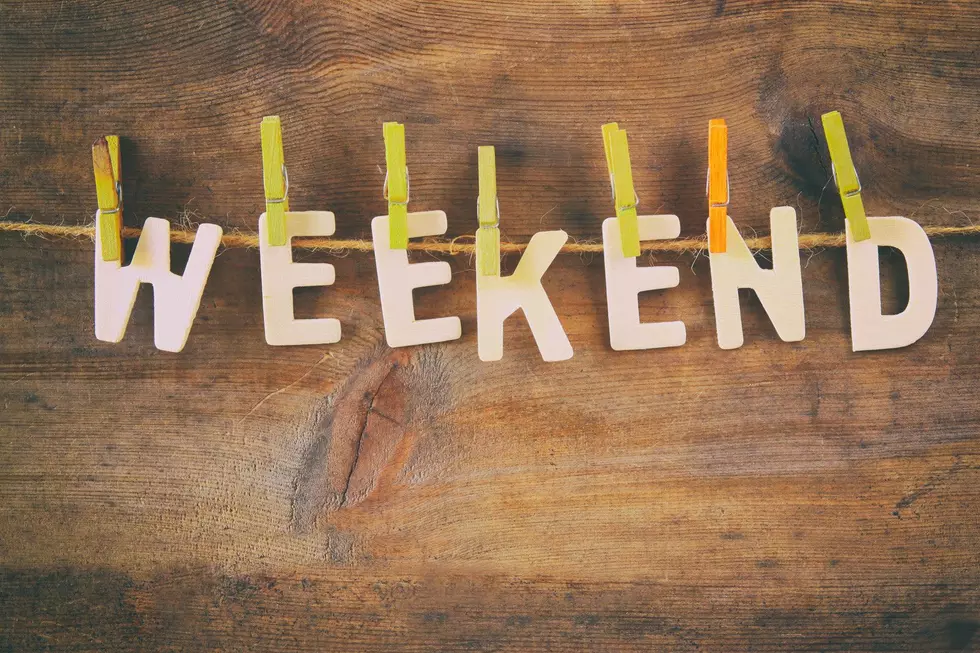 Don't Miss These 8 Events Taking Place this Easter Weekend in the Twin Falls
Credit: tomertu
The weather is doing Idaho spring things and has been up and down, but if the projections hold up, it should be the nicest weekend we have seen so far this year. Yes, that is a big 'if' in Idaho, but we are hopeful. If it is as nice as it is projected to be, the timing couldn't be better as this weekend is Easter, and many across the Magic Valley will be hoping to get outside and not freeze or get soaked during all the Easter egg hunts taking place this weekend. This weekend will be loaded with Easter events and egg hunts, but there is more taking place than only those. Here are some of the events taking place this weekend in Twin Falls and the Magic Valley, that you won't want to miss.
Thursday, April 6 - Twin Falls Alumni Club Mixer
Did you attend Boise State? Would you like a night hanging out with your fellow alumni while enjoying some drinks? If the answer is yes, then come to the Twin Falls Alumni Club Mixer tonight at Elevation 486, located at 195 River Vista Place. The event begins at 4:30 PM and will contain free appetizers, a chance to win BSU swag, and drinks that you will need to purchase on your own. For more on the event, make sure to click the link above. 
Friday, April 7 - Wine Tasting at Cloverleaf
Are you somebody that enjoys tasting wine? Would you like to spend a night tasting wine and meeting new people? Perhaps you need a date night this weekend, and wine tasting would be up your alley. Cloverleaf Farm Market in downtown Twin will be hosting wine tasting this Friday from 5 PM to 9 PM. Tickets are $23 in advance and $25 the night of the event. The ticket will get each person four different tastings. For more details on the event, you can click the link above. 
Friday, April 7 - After Hour Mocktails
The Twin Falls Public Library is always holding events and activities for the public and this weekend is no different. You can click the link to see the calendar for all their upcoming events. This weekend they will be holding after-hour mocktails, which is a fun class for those that enjoy cocktails but may be recovering alcoholics, don't enjoy alcohol or want to learn new mixed drinks to serve at family events or parties. The event is taking place from 6:30 PM to 8:30 PM this Friday and you must be 18 or older to attend. Somebody will go home with a new zero-proof cocktail recipe cookbook. For more details on the event, click the link above. 
Friday, April 7 & Saturday, April 8 - 'Frozen Kids'
While many kids will be looking forward to going out and doing Easter egg hunts this weekend, maybe you will need a break and want to sit for a bit, but still, entertain the children. Take them to see 'Frozen Kids this weekend at the Orpheum Theatre in Twin Falls. There will be three shows this weekend with one on Friday at 7 PM and two on Saturday at 2 PM and 7 PM. The show will feature all the classic 'Frozen' songs and run around 45 minutes, with the cast being made up of children aged 7 to 10. For more details and to get your tickets, you can click on the first link above. 
Friday, April 7 - Adult Time at Jump Time
It is the first Friday of the month which means it is time to ditch the kids, become one at heart, and head to Jump Time and enjoy some time on trampolines. This Friday is adult time at the Twin Falls trampoline park from 9 PM until 11 PM. It is $18 per person, and that includes popcorn, a drink, and two hours of jumping. You can upgrade your drink to an alcoholic beverage for $2 more. Enjoy the workout, have some fun, and enjoy a trampoline park free of kids this Friday. For more details, you can click the link above. 
Friday, April 7 - Comedy Night with Nate Ford
End the week on a happy note with laughs and some fun. Head to Comedy Night with Nate Ford this Friday at Big Papa's located at 213 5th Ave South in Twin Falls for a good laugh. The show will be from 8 PM to 9:30 PM, with tickets being only $10 in advance or $15 at the door. You must be 21 and over to attend, and the doors open at 7 PM. For more on the show, make sure to click the link above. 
Saturday, April 8 - City Park Easter Egg Hunt
With Easter this weekend, we can't do a whole event post without mentioning an Easter egg hunt. The biggest hunt in the town takes place this Saturday at City Park. The event begins at 10 AM and will be divided by age groups. The Easter Bunny will be walking around for picture opportunities as well. Make sure to bring a basket for your child or children. If you want to see more Easter egg hunts taking place this weekend, make sure to click the link above. 
Saturday, April 8 - Flower Bouquet Workshop
Arranging flowers is an art that few can perfect, and without someone showing you the ropes, it is hard to figure out on your own. Instead of struggling to teach yourself, how about attending a workshop this weekend to help you learn how to build a bouquet going into spring? A flower bouquet workshop is offered this weekend out in Buhl at Holesinsky Winery, located at 1498 Valley Steppe Drive. The class begins at 2 PM on Saturday and tickets are $60. That includes three different types of wines to taste and learning how to make a beautiful bouquet, taught to you by Sawtooth Floral, as well as how to keep your flowers looking beautiful longer. For more details, make sure to click the link above. 
While most of the focus this weekend will be on Easter and going to church, spending time with family, and doing Easter egg hunts, don't miss out on the other events as well. Go to the big Easter egg hunt this weekend with your kiddos, sip on some wine, enjoy a comedy show, learn how to make a beautiful bouquet, jump on a trampoline like a kid again, enjoy a musical, learn to make some drinks, or enjoy a mixer with fellow alumni. There is no reason to stay inside this weekend, so get out and have some fun. Whatever you decide to do, be safe, have fun, and enjoy your weekend.
Every Twin Falls House Does These 5 Spring Cleaning Jobs
When spring finally has sprung, there will be a number of spring cleaning items on every Idaho home checklist.
Best Places For Adult Parties In Twin Falls
Parties and games aren't just for kids. Sometimes you want to abandon the kids at home and go have some real fun without them. Here are the best places to do that in Twin Falls.
More From News Radio 1310 KLIX