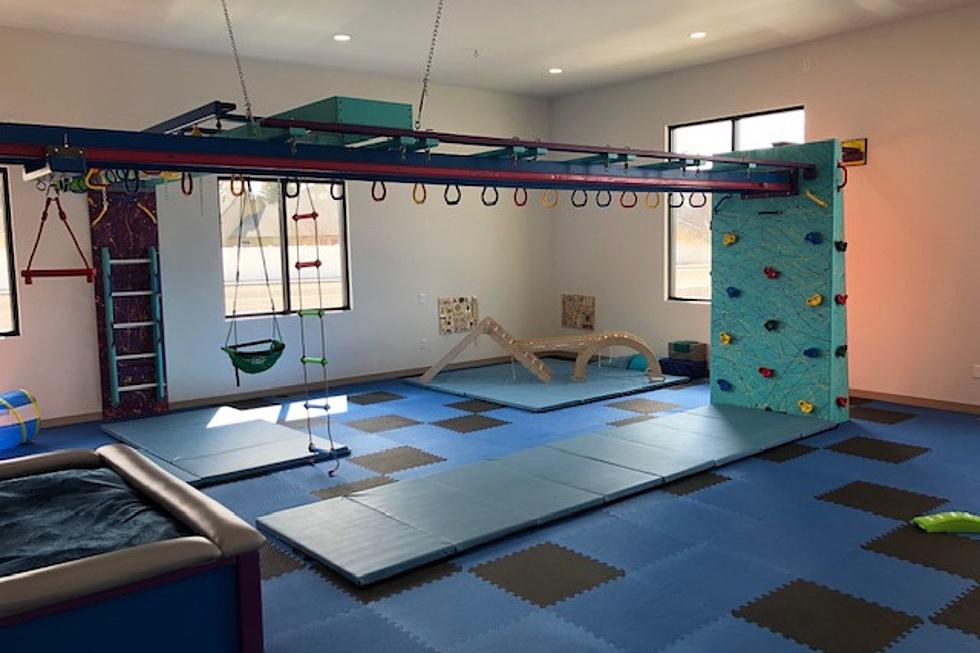 Hidden Playground in Twin Falls that Residents are Missing Out On
Credit: Jeff
'Twin Falls needs more to do.' Does this phrase sound familiar? It is something that is often mentioned when it comes to entertaining children in Twin Falls, especially when winter is happening and when the heat of summer kicks in. It seems that it is often too hot to be outside or too cold in the Magic Valley, making it tough for kids to get their energy out properly. While many beg for more to do in town, there are times when what you want is right in front of you but you may not be aware of it. Recently, a new indoor play area for children opened in Twin Falls, but before your children overcrowd the playground there are a few things to know.
Omni Kids in Twin Falls
Omni Kids is a pediatric occupational therapy clinic that opened in Twin Falls last month, that is located at 1505 Madrona St., Building 1000, Suite 200, and is run by Dr. Kylie Hohwieler. What makes her clinic more unique than most, is that she uses fun, physical movement to help her clients. Children learn through movement, and she helps them develop through this process. While the clinic offers therapy, it also offers an indoor playground of sorts that is offered to the public, and not just Kylie's patients. There is no age limit for the playground but each child playing should be developmentally appropriate to use the equipment. The clinic is to help those that need it, while also giving children a fun place to play. 
Omni Kids Playground in Twin Falls
The playground gives children a place to play in a comfortable environment. Not all playgrounds are designed for every type of child, and the one at Omni Kids makes for a safe playing area. It is perfect for children 7 and younger, or for those that may have disabilities and want to get out of the house and have some fun. There is playground equipment designed to hold the weight of adults, making it perfect for older children or adults with disabilities needing to change their routines. The cost is $10 for a day pass, where you can come and go throughout the day, or a monthly membership for $45 per child, or $85 a month for two to five kids. The clinic is open Monday through Friday from 8:30 AM to 5 PM. 
What Does the Omni Kids Playground Have?
The play area at Omni Kids offers a great way for children to play inside to escape the cold, and the heat, use their energy and learn and use development skills. They have therapeutic swings that are interchangeable, multiple rock climbing walls, a zipline, a toddler climbing jungle gym for the little ones, ninja ramp stairs, a slide, an arts and crafts table with puzzles, a cozy tunnel with stuffed animals, bean bag, and books, a fort to climb on, with a jump pad, and whiteboards to draw and color on, and more. There are multiple types of swings to use, depending on what your child enjoys the most. The floors are padded, which helps lessen the concern of any potential accident. 
The only bad news is that Kylie is full currently with patients, for those seeking therapy, but you can sign up for the waitlist, as she is looking to hire another therapist or two in the future. For those looking to get their children out during the cold winters or hot summers, Omni Kids is a great place for your little ones or a great place to take your child that may not enjoy the other playgrounds in the area. For more on Omni Kids, stop by during business hours, click the link above, or call them. This is a welcomed addition to Twin Falls and is what many parents have needed for some time in the area. 
Check Out Mary Alice Park in Twin Falls, ID
Mary Alice is an easily missed park, hidden in Twin Falls, but it should definitely not be missed if you want to visit the most magical park in town.
11 Reasons You're Lucky To Live In Southern Idaho
Southern Idaho is amazing and you're lucky you live here.
More From News Radio 1310 KLIX