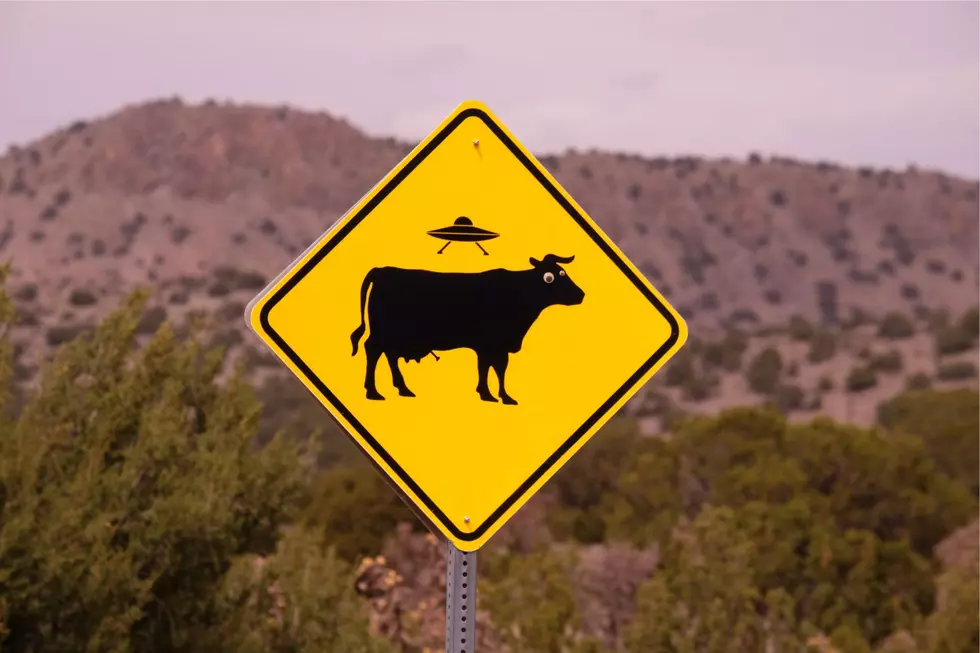 The 8 Weirdest Things that Happened in Idaho in 2022
Credit: Bruce Warrington on Unsplash
A new year has officially begun and many of us are excited to say goodbye to 2022. While the year was not great for many of us, that doesn't mean that we won't have some fond memories of the year. There was some odd behavior that took place last year, and many of us will shake our heads, laugh, or ask the question, 'why?' Why did some of these things happen and what were people thinking of? Here are some of the most bizarre and odd things that took place in Twin Falls, the Magic Valley, and the state of Idaho in 2022.
Family Strips Down at Dierkes
One of the most bizarre stories of 2022 took place in Twin Falls this last summer when a family decided to strip down and bare all at Dierkes Lake. While accidents and slips happen when changing out of bathing suits, what is not so common is when an entire family decidess to strip down completely to their birthday suits in front of everyone. Many of us have skinny-dipped or thought about it, but doing it at Dierkes is not the place to or in the middle of broad daylight.
 'Religion Made Me a Bum' Fist Fights on Corner
Early in the year, there was a man that stood on the corner of Pole Line and Washington that came known as the 'Religion Made me a Bum' man. He held his sign, and many argued with him, flipped him off, or honked at him, but one individual took matters a little bit further. In early September a video caught a man and 'Religion Made a Bum' man having a fistfight on the corner that seemed to escalate quickly. After months of standing on the corner, it was after this fight that the man disappeared and has not been seen on the corner since. While his sign was controversial, he was entitled to freedom of speech. What happened to this man and how did the fight conclude? Twin Falls may never know.
Wolverines Emerging in 2022
Wolverines are some of the deadliest animals in the wild and one you do not want to cross paths with when hiking or camping. Not only are they vicious animals, but the odds of seeing one in the wild are extremely rare, or at least it was until 2022. Yellowstone had only had 8 wolverines known to be spotted in 15 years entering 2022, and earlier this year a man and his daughter caught one crossing the road at Yellowstone on video. The spotting of these rare animals didn't end there though as one was caught in Utah after killing 18 sheep. Two wolverines spotted within months of each other is something, but the most shocking story was when 13 were caught on camera chasing off a mama bear and her cubs. Wolverines don't typically travel in packs, making this the rarest occurrence of them all.
Man Steals Car and Ends Up on Top of a Pizza Store
In one of the more wild stories of the year, a Montana man stole a pick-up truck from Oregon, before driving it to Idaho, crashing it, and then making his way not only to a pizza shop but onto the top of the building. The 25-year-old man lead police on a chase and was eventually caught and charged with grand theft, eluding an officer, resisting and obstructing officers, and leaving the scene of a crash for allegedly running from police. Why he chose to trap himself on top of a pizza joint, only he knows, but a bizarre story for sure. 
Man Steals Truck and Bobcat as Police Chase Ensues
If a man stealing a truck and ending up on a pizza store isn't odd enough, how about a man that stole a truck with a trailer, stole a bobcat, crashed the truck, and then took off in the bobcat into the desert as police chase him? This might be the winner for the craziest story. The man that stole all of these was chased by police, and crashed the truck into a police car and a fence, leaving the truck undrivable. Instead of giving up there, he jumped into the bobcat and took off into the desert, where he eventually wrecked the bobcat. He then proceeded to flee on foot but was caught and arrested. His list of charges was possession of stolen property, aggravated battery, driving without privileges, possession of drug paraphernalia, eluding officers, and resisting and obstructing officers. 
Black Bear Overheats and Dies in Car
This past summer saw the heat index hit extremely high levels in this part of the country, and it left many of us struggling to deal with it. Not only were we susceptible to the heat, but so were the wild animals in the area. The heat reached such high points that some animals couldn't handle it, and in one case a bear found himself dying from the heat in a situation he wasn't prepared for. As bears often do, a black bear was looking for food and smelt some in a car, before finding a way to get in. The door shut behind him, leaving him stuck inside the hot car, and ultimately he died from the heat. While this story is tragic, the reason it is more weird and bizarre is to imagine what happened when the owner of the car returned to find a big black bear dead in their vehicle. That is a situation nobody wants to be in.  
Giant Elk Shot in Idaho
Sticking with the theme of large animals, the largest elk ever recorded in Idaho was tagged in 2022. This story raised controversy for a few different reasons. How the elk got so big is still up for debate, and how the hunt happened and if it should count have also been disputed. No matter which way you lean on this story, the fact that a living elk was that big is still extraordinary, no matter how it got to be that big. Now the hunt was a canned hunt, which upset many hunters in the area. This story divided opinions and created controversy, but at the end of the day, look at all that meat. 
SUV Rocking in Park in Daylight in Jerome
One of the more outrageous stories in 2022 raised a decent amount of controversy for a few different reasons. Somebody decided to park their SUV at a park in Jerome and if you click on the link and watch the video, you will notice it begins rocking back and forth. You can jump to your conclusions. Many couples want to add a thrill and people sneak around all the time, but a rule of thumb, is don't pick a public park where children play, don't do it in the middle of the afternoon, and maybe don't do it across from a church. There was plenty wrong with this incident and proves how crazy 2022 was. 
While there were plenty of other situations with odd behavior, these are the main ones that stuck out. The year 2022 brought us some funny moments, sad moments, and some crazy stories. Many of us are left scratching our heads, wondering what people were thinking last year, but a new year brings more chances for some bizarre stories. Enjoy the craziness that was 2022, and here's to the craziness that awaits us in the new year ahead.
Places To Get Really High Around Twin Falls
Since
marijuana is still illegal
in Idaho, you can't legally walk down the street and get high, but there's another way to get high around Twin Falls that is much more socially acceptable.
Things We Do In Idaho That Feel Illegal But Aren't
We all know that feeling of driving down the street innocently obeying all the laws and a cop car pulls up behind you and you immediately feel like a felon on the run.
More From News Radio 1310 KLIX