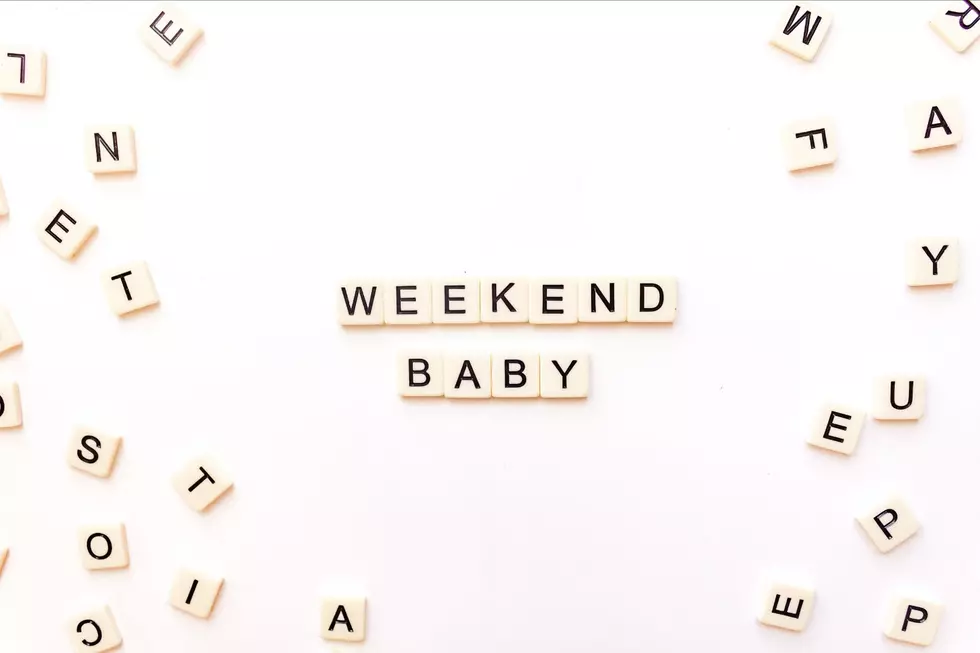 7 Events the First Weekend of the Year in the Magic Valley
Credit: Sincerely Media on Unsplash
The holidays are over, the kids are back in school, and most of us are back to work and getting into a routine once more. After some time off, returning to normal life is tough, and that is why it is nice to have a weekend to look forward to full of fun events to get you out of the house. The first full weekend of the new year has plenty to offer, and the weather should be better than normal for this time of year. Here are some of the events taking place this weekend you won't want to miss.
Thursday, January 5 Through Sunday, January 8 - Toytopia
While the exhibit has been there for months, the days of it being in Idaho are lessening day by day, and if you have not been to the Museum of Idaho to check out the Toytopia exhibit, you are going to want to get out to Idaho Falls and check it out before it is too late. The exhibit will only be there until January 29, so there is still time, but head out this weekend while the roads are nice and the weather allows it. At Toytopia, you can play, learn, and have fun at multiple hands-on exhibits, such as a life-size dollhouse, toys through the decades, a Lego station, a retro 80's arcade, and the popular giant piano. Click the link above to see the cost and hours of the museum.
Thursday, January 5, and Saturday, January 7 - CSI Basketball
If you haven't been out to see either CSI basketball team yet this season, you are missing out. The men's team currently sits at 17-0 and is ranked number two in the NJCAA rankings. The women's team is no slouch either, at 15-2 and ranked seventh in the NJCAA rankings. There are two chances to catch both teams this weekend, beginning tonight, Thursday, January 5. Both teams will play Snow College tonight on the CSI campus, with the women tipping off at 5 PM and the men tipping off after that at 7 PM. Both teams will take the court again in a couple of days on Saturday, January 7, against Colorado Northwestern Community College, with the women tipping off at 1 PM and the men tipping off at 3 PM. Click the links above to check out more on each team and ticket information. 
Thursday, January 5 - Adulting for Teens
Looking back on childhood, many of us likely wish we had been a little more prepared for adulthood. While we can't go back in time and prepare ourselves, we can help prepare our children. This weekend is one of those chances, as tonight, Thursday, January 5, there will be an adulting class at the Twin Falls Public Library. The class is for children aged 6th grade to 12th grade and teaches young adults how to do things they will need to know in life. This week's lesson is sewing and clothing repair, and the Falls Sewing Center will help teach the class. The class begins at 6 PM tonight, and for more details, you can click on the link above. 
Friday, January 6, and Saturday, January 7 - Twin Falls Bridal Expo
For anyone that is planning a wedding or plans on ever having a wedding, then this weekend is the event you have been waiting for. The 2023 Twin Falls Bridal Expo is taking place this Friday, January 6, and Saturday, January 7 at the old Shopko building in the Magic Valley Mall. Admission to the expo is $10 per person or $45 for your whole bridal party. The expo will be open from 5 PM until 9 PM on Friday and 10 AM until 4 PM on Saturday. If you don't know where to start planning, have only a few ideas, or think you may have it figured out, this is the place for all of you. Click on the link for more details and information on the event. 
Friday, January 6 - Morgan Wade Concert
Gordy's Highway 30 Music Fest is still months away, but you can get a small taste of it when one of this year's performers comes this weekend to the Twin Falls Country Fairgrounds. Morgan Wade will be performing this Friday, January 6 in Merchant Building 3 at the fairgrounds. Doors open at 6 PM and the show begins at 7 PM. Tickets start at $50 and range from individual seating, table seating, and VIP tables that include a Morgan Wade meet-n-greet and an autographed guitar. For more details on her show, you can click on the link above. 
Saturday, January 7 - Water Color Class
If you are someone that has always wanted to paint but wasn't blessed with the most artistic skills, or perhaps you want to learn new techniques, then there is an event you won't want to miss. There will be a watercolor class this Saturday, January 7 in Rupert at the Historic Wilson Theatre at 10 AM, with Summer Robinson teaching the class. There are limited spots, and tickets are $30 per person. Click on the link in the paragraph to reserve your spot today and enjoy a Saturday morning learning to make a masterpiece. 
Saturday, January 7 - CSI Bull Bash
It is the time of year to gather up the family, head to the CSI Expo Center, and enjoy the annual CSI Bull Bash. The event is taking place this Saturday, January 7, with doors opening at 5:30 PM and the riding beginning at 7 PM. Tickets are $10 for adults and $5 for children aged 6 to 12. Little ones 5 and under are free. If you have never attended the bull bash, it is a great event for the whole family, as there is some sort of entertainment for everybody. Click on the link above to check out all the information you need for the event. 
The weather will be warmer than it usually is in January and there is no reason to stay inside with so many fun events taking place. Make a drive to Idaho Falls and play with toys, cheer on the men and women of CSI, watch some bull riding, enjoy a country music concert, learn how to paint, take your kids to learn about adulting, or prepare for your future wedding or help a friend plan for theirs. Whatever you decide to do this weekend, have fun and be safe. Start the new year off right with a fun weekend.
Twin Blades Axe Throwing
Most Terrifying Attractions In Southern Idaho
The Perrine Bridge by itself isn't that big of a deal in the fear-factor category until you decide to do a BASE jump. That's when the fear level goes up to 10. Other places are just scary as the bridge.
More From News Radio 1310 KLIX