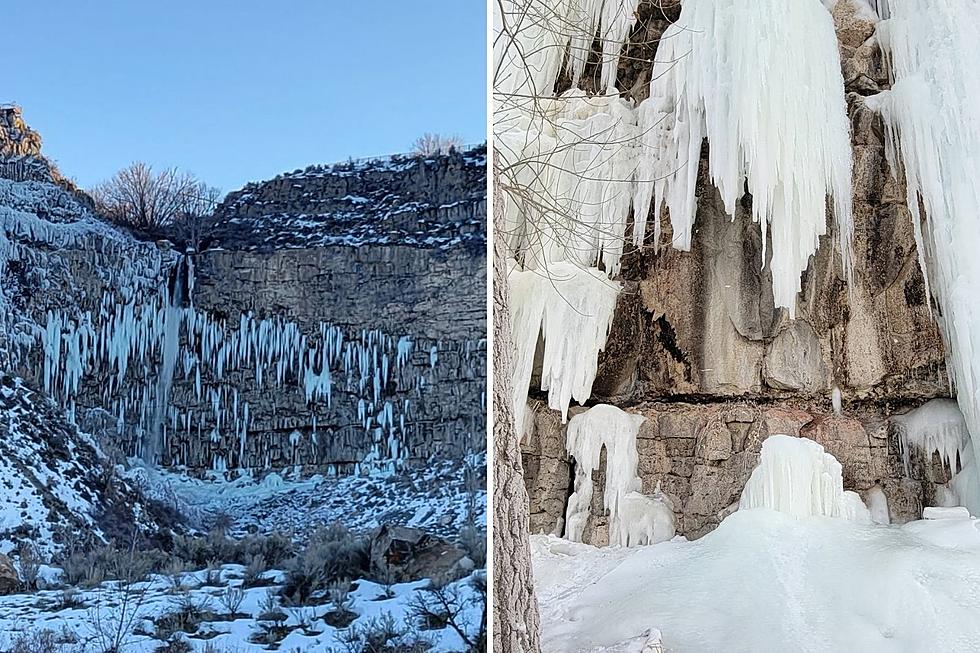 Look But Don't Touch the Beautiful and Dangerous Twin Falls Ice Waterfalls
Credit N8
Since the weather has been so nice over the last few days, my family finally ventured out of the house to do an afternoon drive into the Snake River Canyon. Some of the kids wanted to go to Dierkes but they got outvoted by the majority so we went down to Centennial Park.
Dangerous Ice In Snake River Canyon
Centennial Park was definitely a great choice since it is beautiful down in the canyon. The park area is closed off currently, but there were people loading boats and playing in the main dock area. Our favorite part of the visit was the cool ice formations along the canyon wall.
Beautiful and Dangerous Ice In Snake River Canyon
During the winter there are massive icicles, or the kids called them frozen waterfalls, all along the wall. The ice is beautiful and extremely dangerous.
Watch For Falling Ice
As we were in the canyon admiring the beauty, we saw a giant chunk of ice fall from the wall near the Perrine Coulee Falls. It came crashing to the ground and the sound thundered through the canyon. The path to the waterfall is completely covered in ice and not safe for travel. But you can get amazing pictures from the road.
It isn't just dangerous by the waterfall. As you head up the road out of the canyon, the ice is also hanging precariously from the canyon wall. If you were under one of the chunks as it fell you would be in a world of hurt.
The Perrine Coulee Falls is a frozen wonderland right now, but during the summer heat, it is an easy and refreshing hike.
How To Get To The Perrine Coulee Falls
20 Signs You're Probably Ignoring At Centennial Park
More From News Radio 1310 KLIX