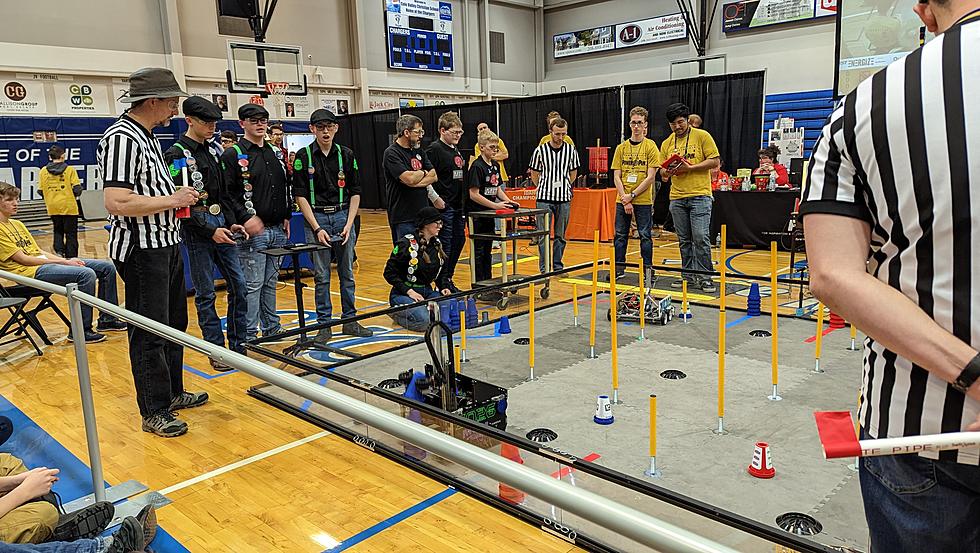 Kimberly Robotics Team Headed to World Championship
Photo courtesy GoFundMe.com
KIMBERLY, Idaho (KLIX)-A team of Magic Valley high school students are headed to a world robotics competition in Texas and need help getting there. The Kimberly team 5026 Tesla Coils took the Winning Alliance Captains and Inspire Award at the March 11, Idaho State FTC Championship which now advances them to the FIRST Tech Challenge (FTC) Robotics Championship. 5026 Tesla Coils competed against teams from Twin Falls High School and O'Leary Middle School.
Kimberly Robotics Team Need Help to get to Texas
The FTC Championships will be held April 19 to the 22 in Houston, Texas and the 5026 Tesla Coils need help getting there. The team is comprised of students in grades 8 to 11. They have set up a GoFundMe page to help raise funds to make their way to Texas this spring. The team is asking for $15,000 to get them to Houston and pay for lodging.
What is FIRST Tech Challenge?
According to firstinspires.org, FIRST (For Inspiration and Recognition of Science and Technology) competition aims to challenge students to think like engineers and encourages a variety of skill sets to come together as a team and build a robot. The teams design the robot, build it, program, and operate them to compete in tasks against other teams. The teams are given a challenge and they then develop the robot to do the task. For example, moving specific objects like a foam brink from one area and stack it in another. The teams are guided by adult mentors to help develop STEM (science, technology, engineering, and mathematics) skills that they can use in the future.
LOOK: The Best of the Worst Idaho License Plate Rejections Last Year
DISCLAIMER: These license plates were rejected by the state for a reason. They were either deemed to be offensive, hateful, or vulgar. Some do incorporate the 'B' from the BSU plate to create the offensive phrase and only 1 that I could tell needs to be read backward.
More From News Radio 1310 KLIX