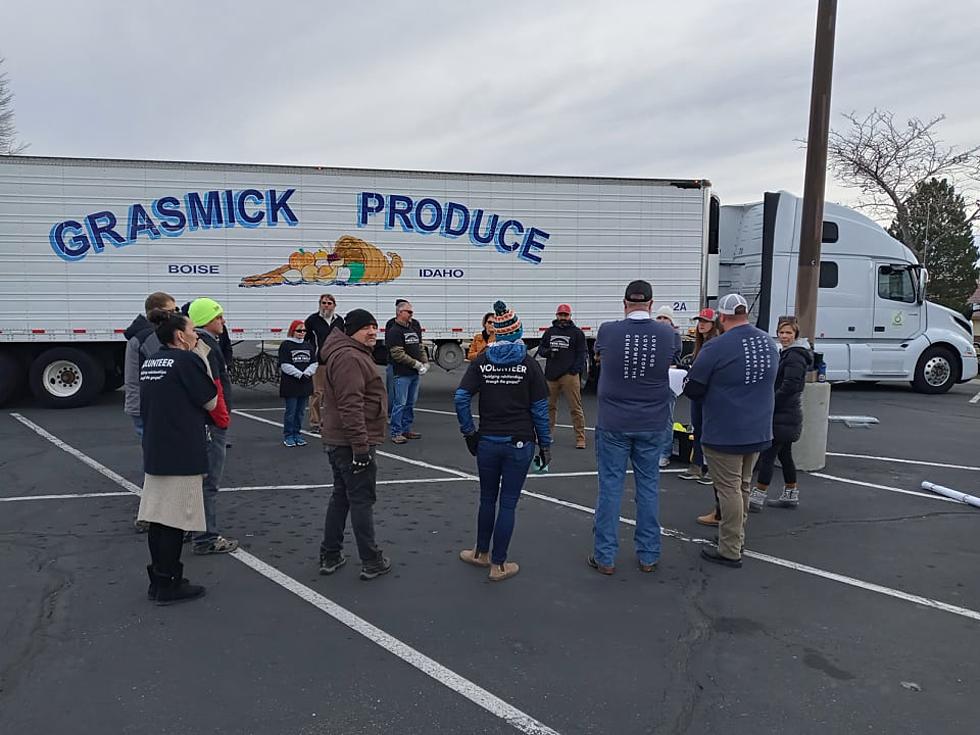 Thousands of the Hungry are Being Fed in Twin Falls, ID
Picture courtesy of Paul Thompson.
Every Monday for the next four weeks, there will be a food giveaway at the Magic Valley Mall.  These are products, often dairy, that can be perishable.  The first attempt at giving away the boxes last week ended with 200 boxes not picked up.  Then word got out.  Those boxes were added to this week's total of 1,800 boxes.  Within two and a half hours the truck was empty.
The program is being coordinated by Twin Falls Community Church, which relies on other local churches as well to staff the weekly effort.  Nobody can get an exact figure on the number of hungry people in the valley, but it's known to be large.  The program began as Farm to Table under President Trump and was then discontinued by President Biden.  The Twin Falls effort is being paid for by an anonymous donor from Oklahoma.  It will cease at the end of December.  Unless, of course, someone else steps up and fills the void.
The Mustard Seed is also providing food boxes for the needy from the start of every week until midweek.  The Mustard Seed has turkey, ham, and beef.  If you've got access to a freezer, you may have answered any questions about your main course for Christmas dinner.
If you know anyone hungry or short when it comes to a full pantry, simply approach a local clergyman or woman from any denomination.  While they may have some spiritual differences, they want to see everyone fed across the Magic Valley.  Local pastors can point you in the right direction.
Pickup will be at 11:00 a.m., the next four Mondays, at the Magic Valley Mall.  In the parking lot and at the site of the farmer's market.
KEEP READING: See 25 natural ways to boost your immune system
READ ON: See the States Where People Live the Longest
Read on to learn the average life expectancy in each state.
More From News Radio 1310 KLIX