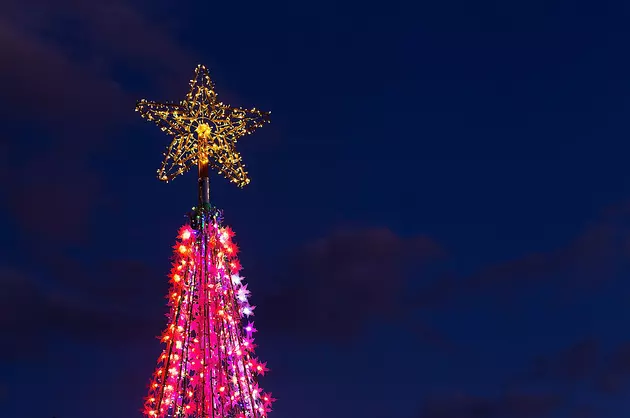 Vote for the Worst Christmas Film
Photo by Mark Nolan/Getty Images.
One of my co-workers was disappointed to receive a Christmas movie as a gift.  It was during the gift exchange part of our Christmas party.  There are many gag gifts and some very useful ones (for the second year in a row I got a fine set of utility knives!)
The film he received on DVD is a low budget affair.  It was recorded on videotape in the early 1970s and designed to look like a stage play.  In other words, it's not film picture quality.  Which is a shame because it's a tear jerking story.  It's called the House Without a Christmas Tree.  I vaguely remember my sister, as a little girl, loved it.  It has an after school special vibe but stars a couple of Academy Award winners. 
Then there's Home Alone III.  Why did anyone in Hollywood believe this was a good idea?
Enter your number to get our free mobile app
This low budget picture went on to win stacks of awards.  It doesn't have a happy ending.  The stars in the show do bury the hatchet but the narrator explains she and her father never quite reconciled and had a tense relationship until his death.
Another film from the same era is the Homecoming.  It launched the Waltons.  The family is more loving but it's still set in the worst days of the Great Depression.  The Homecoming wasn't filmed on a big budget and looks like a 1970s TV show.  It's also popular on video.
So far, these films are good stories with money issues.
Then there's Home Alone III.  Why did anyone in Hollywood believe this was a good idea?  Macaulay Culkin was too old for a third movie.  Some writers created a new family and a new kid supposedly wiser than foreign agents.  Repeat old gags about people stepping on nails and falling several feet onto hard cement.  Hah, hah!  Loads of laughs.
My vote for worst Christmas film is a tie.  Anything on Hallmark or Lifetime.  Many, many marriages have been tested to the point husbands are now using crawl spaces as man caves.  They come out New Year's Day and watch football while wives detox.
What's your vote for the worst movie at Christmas?
More From News Radio 1310 KLIX