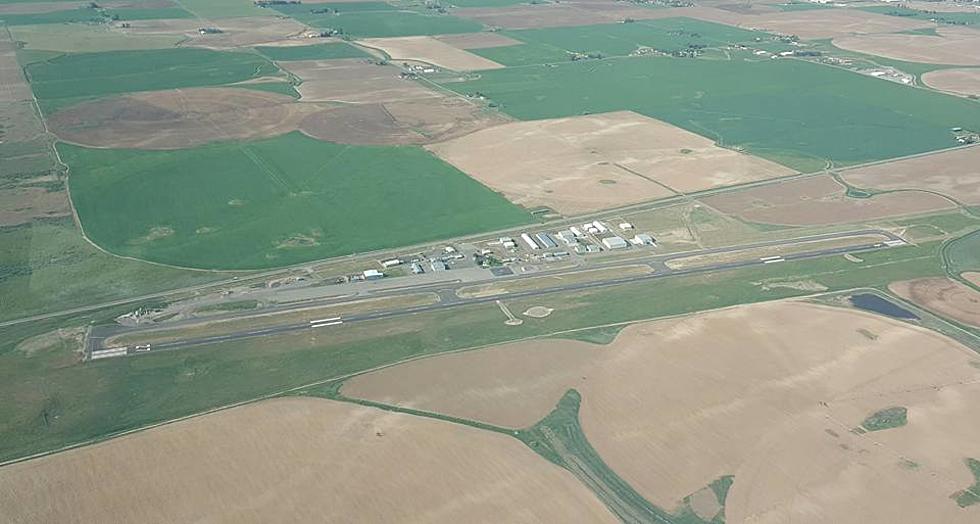 You Can Catch a Plane Ride at the Jerome Idaho Airport
Courtesy Jerome County, ID.
It's a popular stop for business flights. The Jerome County Airport has been expanding for several years.  As southern Idaho has grown, the airport has picked up some of the overflow from Hailey and Twin Falls.
Saturday is Airport Appreciation Day in Jerome County.  It begins at 9 a.m. and wraps up at 3 p.m.  There will be plane rides as well.  The ride is free, but in exchange, you would need to purchase a 20-dollar shirt before getting a ride.  Jerome County Commissioner Ben Crouch explains it's for insurance reasons.  Three planes will each provide 25 flights.
Lunch will be served at noon and there's music throughout the event.
The airport is critical to the economy of the county.  The growth of the facility has matched the growth of business in southern Idaho.
There's only one thing that would hamper the growth.  The Lava Ridge Wind Project.  Some of the testimony collected by the Bureau of Land Management (the final arbiter on the proposed wind farm) centered on the impact on flights and the size of planes that could land and take off.  A final decision on the project appears to be delayed.  Initially expected in the fall, it may not arrive until 2024.
This issue also dogs other airports in the valley.  From Twin Falls to Burley.  It could even impact flights to and from Blaine County.
You can also show some appreciation for the economic engine that's the Jerome County Airport.  By stopping by for a visit on Saturday.
All the Outdated Technology From the First 'Mission: Impossible'
More From News Radio 1310 KLIX