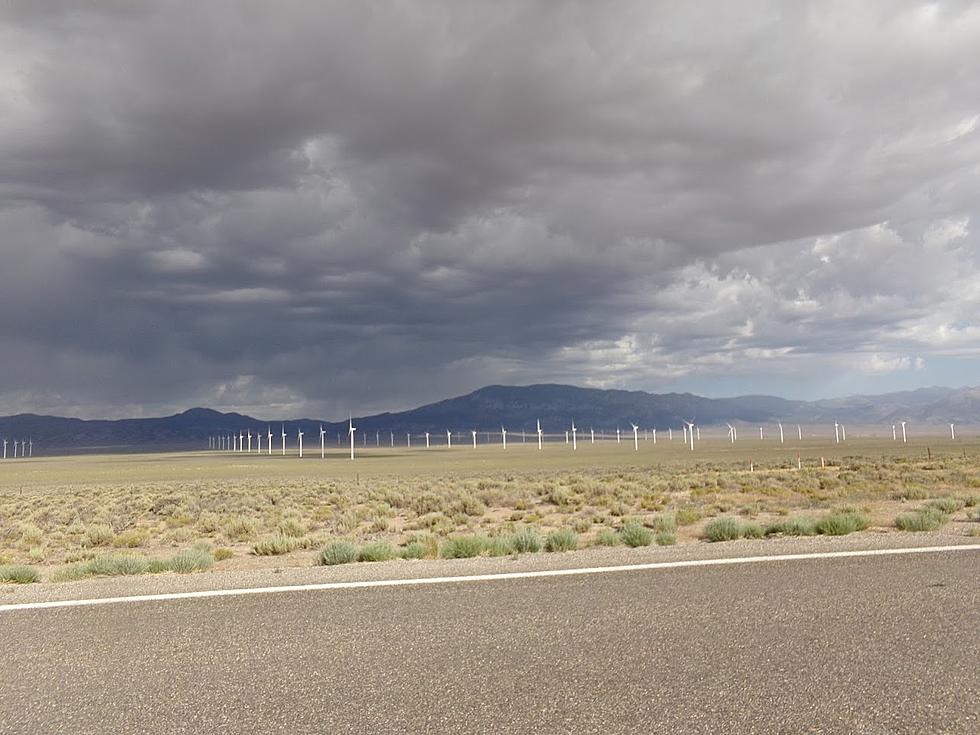 A Wind Power Warning From Nevada for Idaho
Credit Bill Colley.
A decision made by the Bureau of Land Management in Nevada may foreshadow the future of Idaho.  The BLM has approved a massive wind farm, which will be the largest in the state.  You can read more by clicking on this link.  The story doesn't make any mention of public opposition.  Because you know there were people vocal in opposition.  It's that way everywhere in the country where you have the proposed blight on the horizon.
The story says the land in the area is mostly uninhabited.  Mostly doesn't mean entirely.  My guess is the region is grazing land.  The story also explains the decision to forestall mining activity.  In other words, the minerals needed to power the ephemeral green transition will remain in the ground!  The tree-hugging left never sees their goals as contradictory.  They're tools in the great wealth transfer.
What does this mean for Idaho?  I fully expect the BLM will ignore any opposition, and under the direction of the eco-terrorist in charge of the agency, will go full-steam ahead with the Lava Ridge Project.  As long as Tracy Stone-Manning remains in the role of decision-maker, common men and women will be trampled.  People who spike trees generally have no respect for human life and view you as a weed in the way of Mother Earth.
How do we change this?  Boot the liberals out of public office and restore some sanity to land management and energy policy.  From what I've been reading, more and more Americans are willing to reject the whacko cabal currently making policy.
PHOTOS: Rush Limbaugh, 1951-2021
Rush Limbaugh died on Wednesday, Feb. 17, 2021 after a lengthy battle with lung cancer. Limbaugh changed the landscape of talk radio and influenced the national political landscape in a career that spanned decades. Look back at the life and career of an iconic figure.
More From News Radio 1310 KLIX